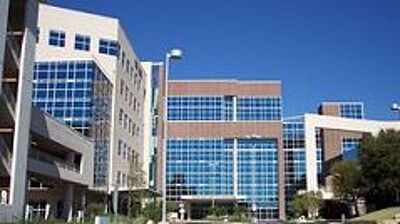 Department of Radiation Oncology
The Cancer Therapy & Research Center (CTRC) is part of The University of Texas Health Science Center at San Antonio. Located in San Antonio, the CTRC is South Texas' only academic cancer research and treatment facility.
It serves more than 4.4 million people in the high-growth corridor of Central and South Texas that includes Austin, San Antonio, Laredo and the Rio Grande Valley.
CTRC is recognized by the National Cancer Institute as an NCI-designated Cancer Center. This prestigious recognition makes CTRC one of only 65 NCI-designated cancer centers in the U.S. - and one of only three in Texas.
CTRC is an international leader in cancer prevention, diagnosis and treatment. CTRC investigators are known for break through translational research both in chemotherapeutic drug development and in radiotherapy technology.
The department of radiation oncology is equipped with the most modern armamentarium against cancer, including state of the art equipment such as:
Novalis TxTM. In May 2009, CTRC became the first and only facility in San Antonio to offer Novalis Tx, a multi-modality radiosurgery system that delivers the most precise treatment using robotics and real time imaging.
TomoTherapy®. CTRC brought this revolutionary radiation therapy unit to San Antonio in 2005, and currently has one of only three TomoTherapy units in the entire state.
Volumetric Modulated Arc Therapy. This advanced radiation delivery technique is available in all the high energy treatment units at CTRC enabling us to deliver a very high quality treatment in less than two minutes.
Furthermore the Radiation Oncology department is equipped with five more Varian linear accelerators (2 x 2300CD, 23Ex, 600C, 2100C), respiratory gating capabilities, cone beam CT, ExacTrack system, and a Nucletron HDR unit. Treatment planning capabilities at CTRC include Philips Pinnacle, Varian Eclipse, Hi-Art Tomotherapy, iPlan, Nucletron Masterplan Oncentra, and Prowess.
The department of Radiation Oncology is staffed with radiation oncologists, medical physicists, radiation dosimetrists, radiation therapists, radiation nurses, biomedical engineers, and information technology personnel. Apart for the commitment to patient care, the radiation oncology department is dedicated to education. This is realized through medical and medical physics residents, an accredited radiation dosimetry school, a CAMPEP accredited graduate program with MS and PhD tracks, and clinical training of radiation therapy students.
Our comprehensive QA program is supported by an array of quality control devices, including the PTW UNIDOSwebline, Semiflex, PinPoint and microLion ionzation chambers, and diodes. New PTW products (PTW 2D-ARRAY seven29, DAVID in vivo dosimeter, OCTAVIUS phantom, microLion ionization chamber, VeriSoft IMRT software) are tested and have been used for absolute and relative dosimetry measurements and verification of all aspects of IMRT delivery.
Sotirios Stathakis, Ph.D, DABR
Assistant Professor
CTRC @ UTHSCSA
7979 Wurzbach Rd
San Antonio, TX 78229

Tel: (210) 450 1010
Fax: (210) 616 5682