ASTRO 2021 - Welcome to PTW!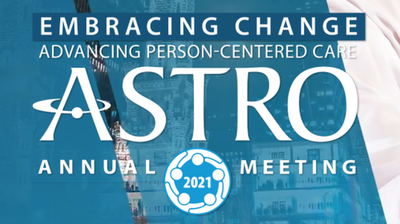 Learn how our 2021 product highlights support
your dosimetry needs.
Visit us at booth #1537!
"What makes the BeamScan LANDAUER's Choice for Commissioning?"
Time: Sunday, October 24th 1:00pm

Speaker: Matt Daniels, Ph.D. DABR, LANDAUER Medical Physics
"What makes the BeamScan LANDAUER's Choice for Commissioning?"
Time: Monday, October 25th 11:00am

Speaker: Robert Staton, Ph.D. DABR, LANDAUER Medical Physics

VERIQA Presentation
Time: Sunday, October 24th and Monday, October 25th

Speaker: Sotirios Stathakis, Ph.D., University of Texas Health San Antonio

Explore our Product Highlights
VERIQA - The Modular Software Platform for Comprehensive Patient QA

One Platform for all Patient QA Tasks:
Treatment Plan Visualization
Treatment Plan Evaluation
Pre-Treatment Verification
Treatment Verification
Learn about the VERIQA workflow
RUBY - Modular QA phantoms for comprehensive testing of the entire treatment chain
Watch how the RUBY Head Phantom takes shape
Track-it - Increase efficiency in QA data management. Streamline your QA workflow.
OCTAVIUS Detector 1600 SRS Detector array for patient plan verification and quality control of SRS applications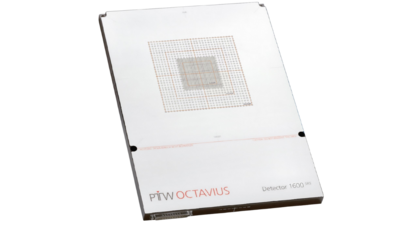 Suitable for use with OCTAVIUS 4D system - the modular phantom for IMRT, VMAT and SRS/SBRT
Optimal size for multi target SRS treatments
Patient specific phantom adaption
True verification of non-coplanar SRS treatments
Commissioning of SRS/SBRT techniques
In 1922, PTW launched the first therapy X-ray dosemeter that was a technological milestone in the measurement of radiation dose.
Nearly 100 years later, the third UNIDOS electrometer generation once again raises the bar in technology and usability.
Explore its highlights and clinical benefits.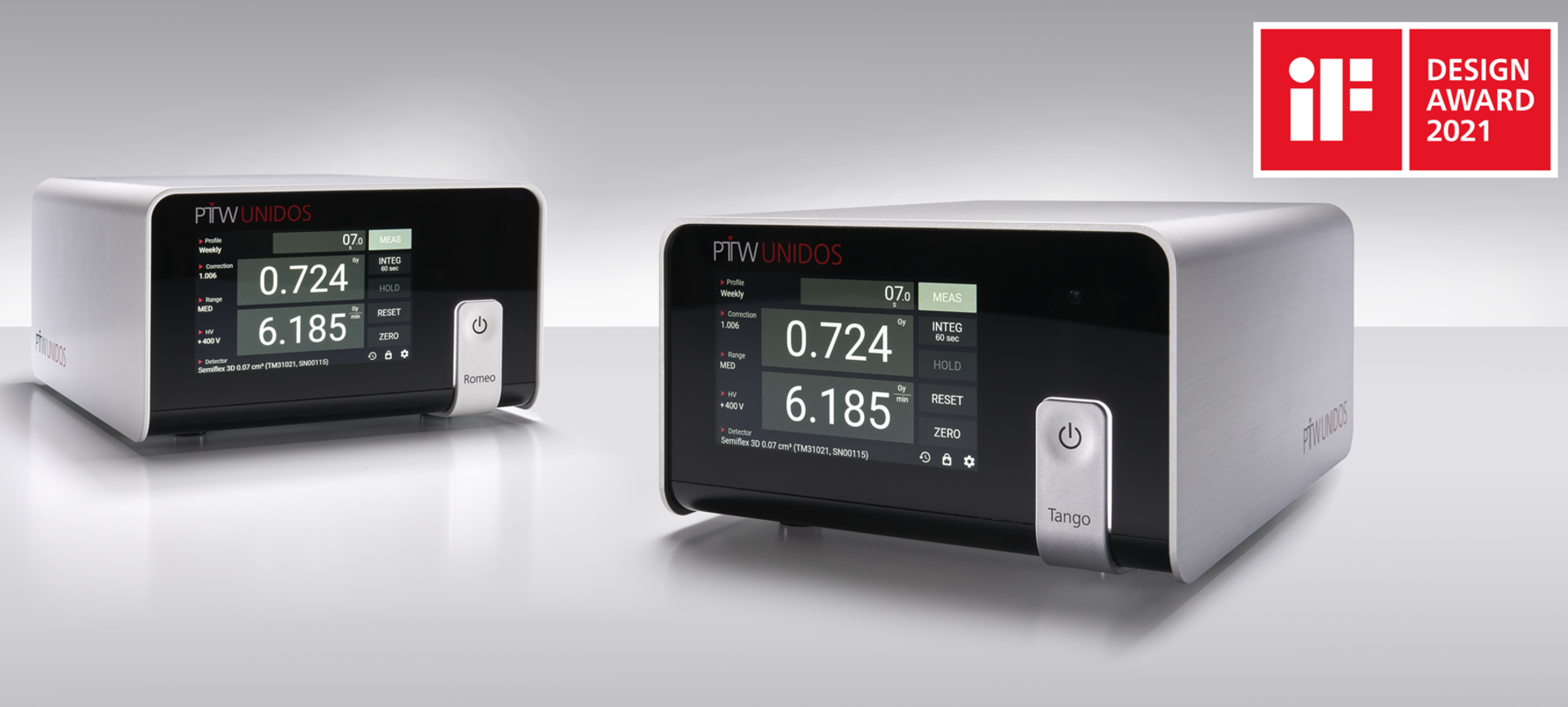 Full remote control (LAN/WiFi)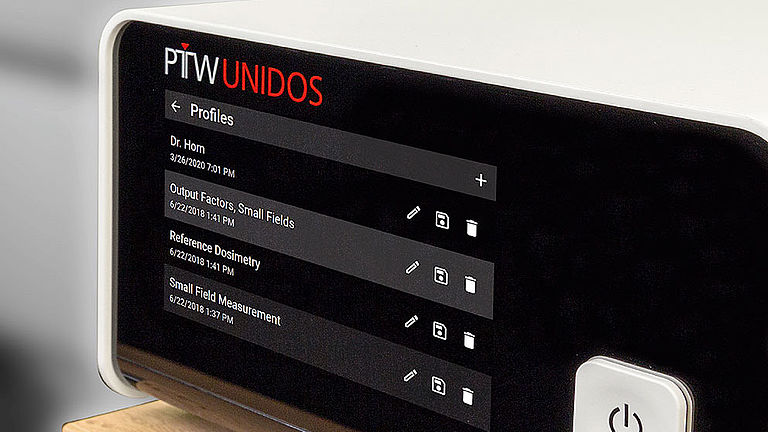 Individual user profiles
Reduce setup time and improve measurement consistency. Save your favorite device settings and detector parameters for frequent or specific measurement tasks, e.g., preferred measurement detector, user-defined correction factor and measurement range, as password-protected user profiles. A simple tap on the User Profile menu of your UNIDOS electrometer gives you immediate access to all profiles stored.
Full remote control (LAN/WiFi)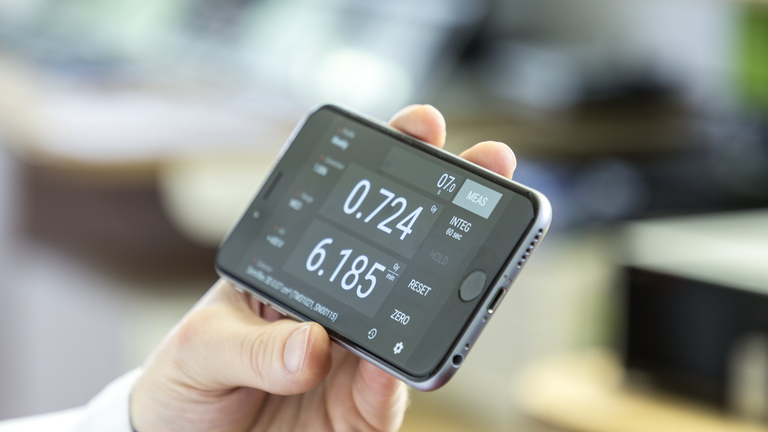 Full remote control capability
Hard-wired Ethernet or WiFi? Your choice. Connect your UNIDOS Tango to your local area network and control it remotely from your PC. Access its built-in webserver using any WiFi-enabled device – no app needed. Simply type its URL into a standard web browser and view measurement results directly on your smartphone or tablet from anywhere on site. As a smart electrometer with multiple connectivity options, UNIDOS Tango is incredibly easy and flexible in its operation.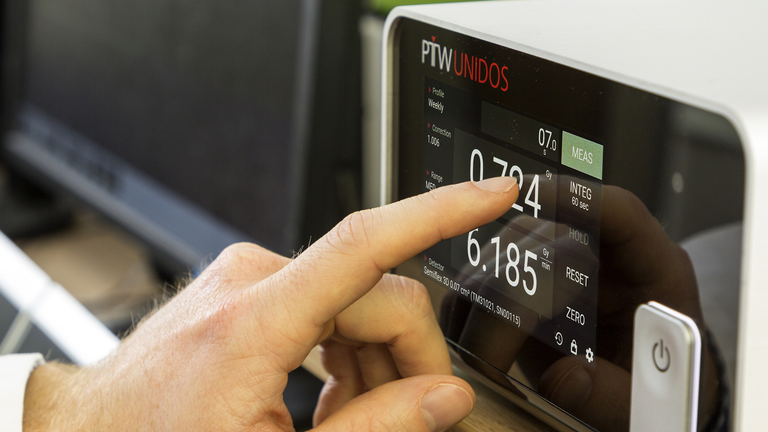 Intuitive touchscreen
The new UNIDOS generation is all about ease of use. It is the first to come with a capacitive touchscreen and a clean multi-lingual user interface, which gives you instant access to all relevant settings – in up to nine languages and with the simple touch of a finger. Measurement readings and other important data are always clearly visible on the main screen and from any viewing angle.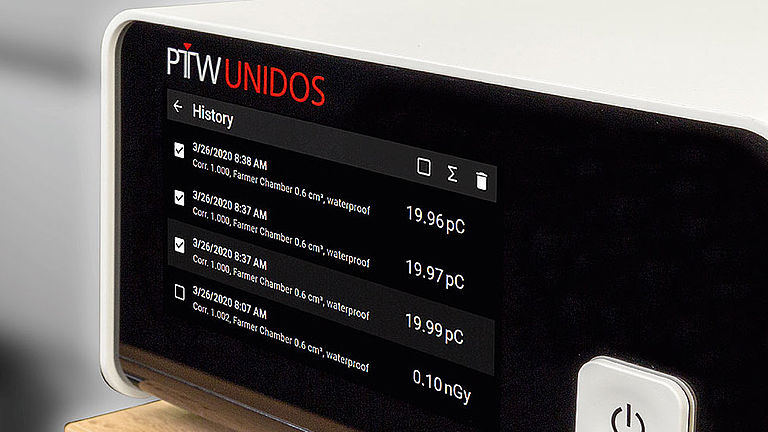 Instant access to data
Readings are automatically saved to memory and can be instantly accessed with a single tap on the screen. Review the last 50 measurements and quickly calculate mean value and standard deviation right on the spot.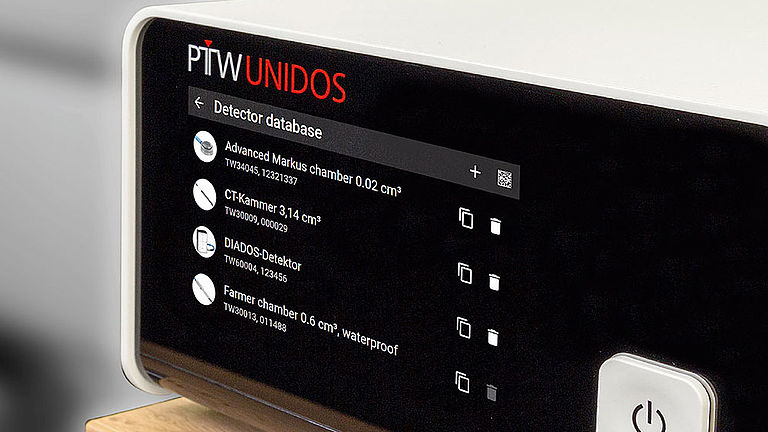 Versatile detector database
Efficiently manage up to 100 different detectors and their calibration data in one comprehensive, easy-to-access detector database. Ready-to-use detector templates make it easy for you to add and/or update detector-specific data with just a few mouse clicks.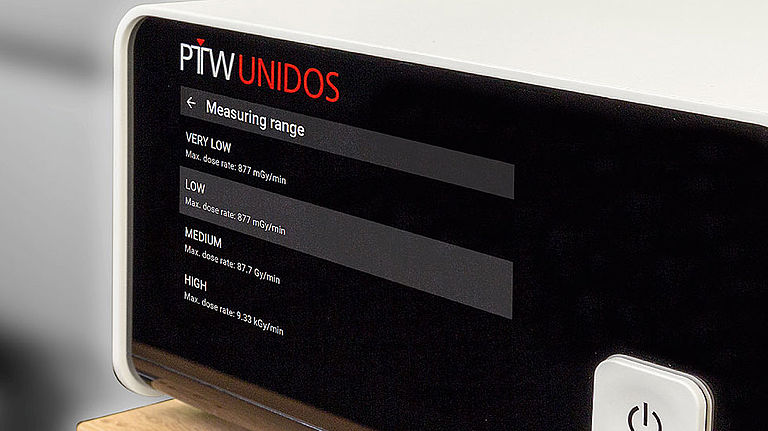 Exceptional performance
As reference class electrometers that exceed IEC performance requirements, the new UNIDOS electrometers deliver fast, reliable and highly accurate results across all applications. Equipped with industry-leading amplifier technology, they are exceptionally stable and ready for use immediately upon start.
With the best available resolution (0.1 fA) in the market, the new UNIDOS Tango is your tool of choice for high-precision measurements, e.g., in small field dosimetry.
Explore UNIDOS® Tango and Romeo
How the UNIDOS® Tango Intelligent Detector Recognition works
Which detector is best suited for reference and relative dose measurements in Magnetic fields?
Which clinically proven tools are available for routine QC measurements?
Which water phantom can be safely used on MR-LINACs?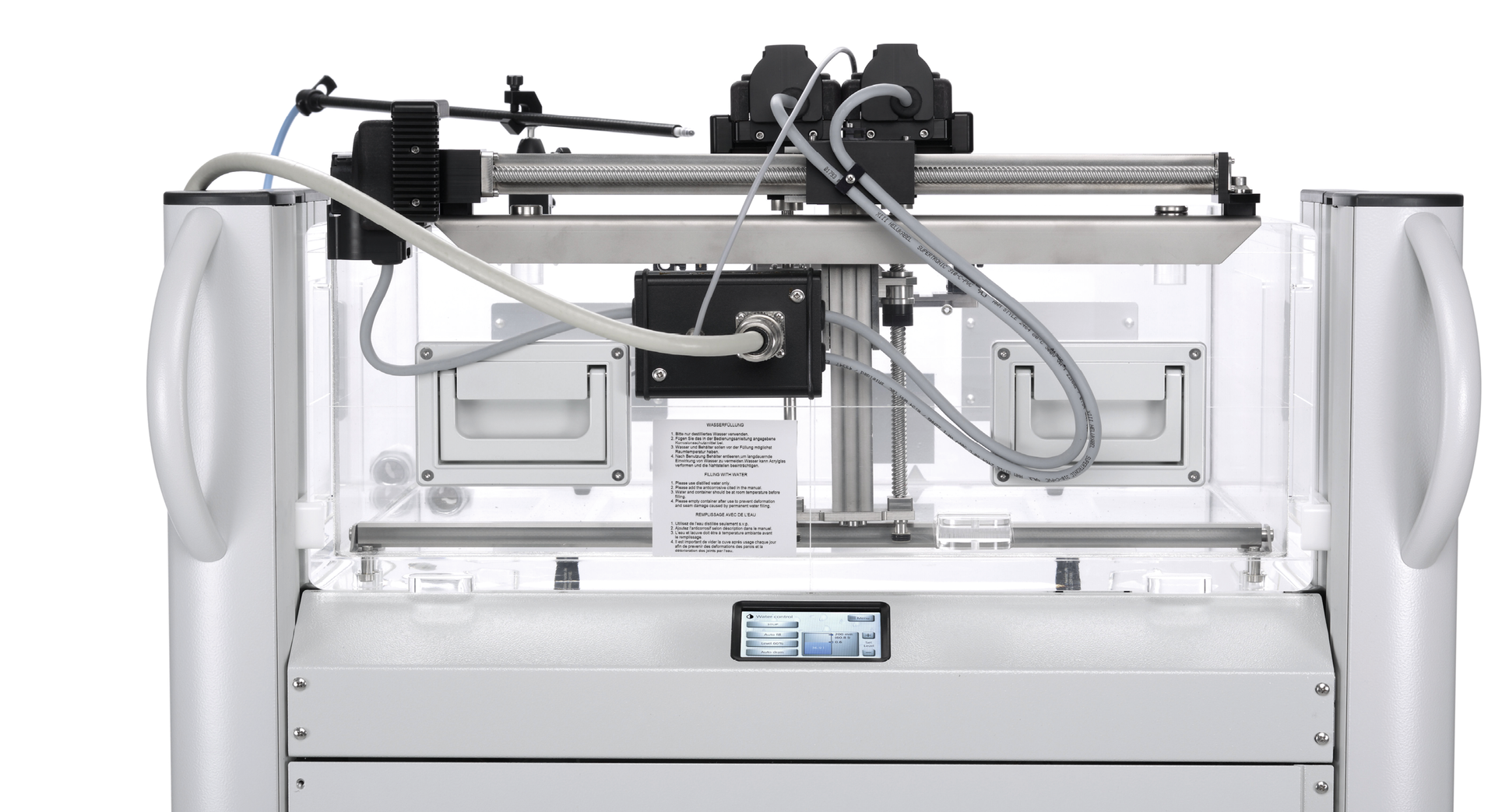 Webinar "MR-Linac commissioning with BEAMSCAN MR"
Webinar "MR-Linac commissioning with BEAMSCAN MR"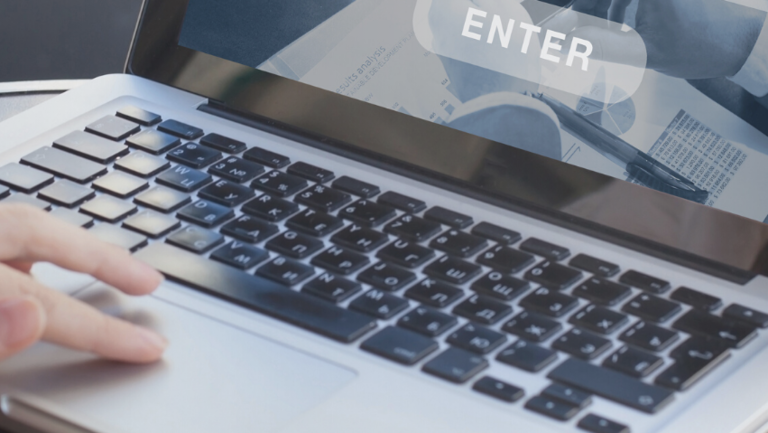 The commissioning and quality assurance of an MR-Linac presents medical physicists with many technical and dosimetric challenges. Having a 3D water phantom system is beneficial for saving time and for enhanced data acquisition.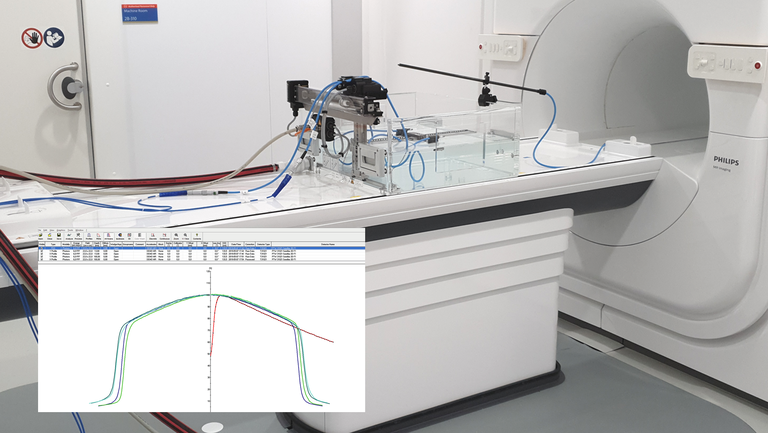 Complete solution for commissioning and QA of MR-Linacs:
From beam data acquisition, processing and analysis to protocol-based documentation
The all-in-one, ready for use system with comfortable touch panel for fast setup is exceptionally robust, incredibly versatile and straightforward in its operation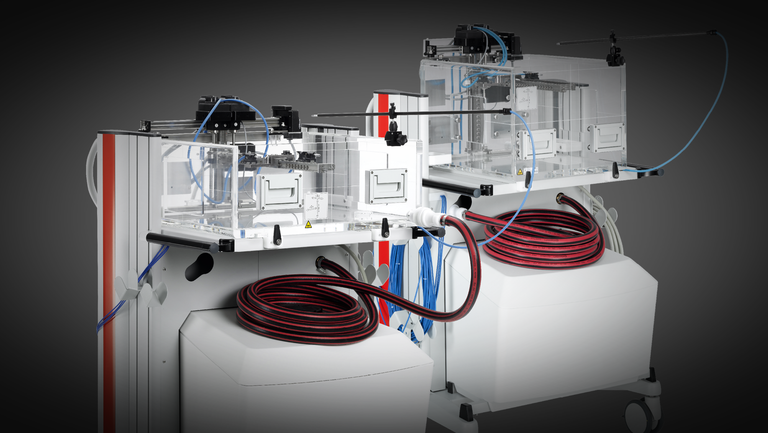 Two models with vendor-specific water tanks for optimized scanning ranges for Elekta Unity and ViewRay® MRIdian®
Welcome BEAMSCAN MR at Princess Margaret Cancer Centre in Toronto, Ontario, Canada!