The Dosimetry School - Referenten
Dr. rer.nat. Gregor Bruggmoser
Studium der Physik an der TU München und Weiterbildung zum Medizinphysik-Experten (MPE).
Bis 2013 als Medizinphysiker an der Klinik für Strahlenheilkunde der Albert-Ludwigs-Universität in Freiburg tätig, ab 2001 als verantwortlicher Leiter der Abteilung Medizinphysik.
Über 35-jährige klinische Tätigkeit in Forschung, Lehre und Praxis auf verschiedenen Gebieten der Strahlentherapie und klinischen Dosimetrie; Federführung im NAR-Normenausschuss zur DIN 6809-8.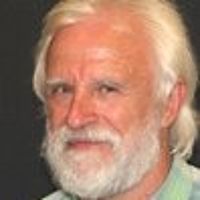 Dipl. Ing. (FH) Tino Ebneth
Tino Ebneth hat Medizintechnik an der University of Applied Sciences in Gießen studiert und eine Weiterbildung zum Medizinphysik-Experten (MPE) absolviert.
Er besitzt mehrjährige klinische Erfahrung als Medizinphysik-Experte in der Strahlentherapie, davon zwei Jahre als leitender Medizinphysik-Experte.
2008 erfolgte der Wechsel in den internationalen Vertrieb von PTW.
Tino Ebneth ist seit 2014 Leiter der von PTW gegründeten Dosimetry School und verantwortlich für Aufbau und Weiterentwicklung des Kursprogramms.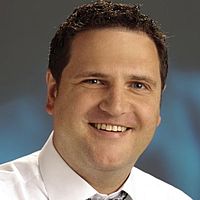 Dipl. Ing. Petra Heisler M.Sc.
Studied at Karlsruhe University, Continuing Education as a Medical Physics Expert (MPE) at Kaiserslautern University. Since 2005, Petra Heisler is active as a QA manager at the PTW radiological calibration laboratory.
Petra Heisler is Accredited Person for the execution of metrological checks by means of comparative measurement with reference dosemeters.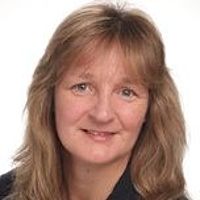 Dipl. Ing. (BA) Thomas Heisler
Studium der Elektrotechnik, Fachrichtung Nachrichtentechnik an der Berufsakademie Karlsruhe. Langjährige Tätigkeit zunächst als Hardwareentwickler, später als Projektmanager im internationalen Umfeld, sowie Produkt- und Anwendungsspezialist für Medizinprodukte im Bereich der Strahlentherapie und Nuklearmedizin.
2006 Wechsel zu PTW, zunächst als Schnittstelle zwischen Entwicklung und Produktion. Seit 2010 im Technischen Kundendienst als Produktspezialist für alle Fragen rund um die PTW- Produktpalette tätig.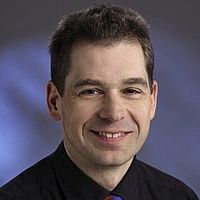 Dr. rer. nat. Dipl.-Phys. Ralf-Peter Kapsch
Studium der Physik an der Universität Halle, Promotion an der Universität Halle mit einem Thema aus dem Bereich der Chaosphysik, PostDoc am Max-Planck-Institut für Physik komplexer Systeme in Dresden. Seit 2000 wiss. Mitarbeiter im Fachbereich "Dosimetrie für Strahlentherapie und Röntgendiagnostik" der PTB; seit 2004 Leiter der Arbeitsgruppe "Hochenergetische Photonen- und Elektronenstrahlung" der PTB. Seit 2002 Mitglied im AA1 "Dosimetrie" im Normenausschuss Radiologie im DIN; seit 2011 stellv. Obmann des AA1 "Dosimetrie" Seit 2002 Mitarbeit im Arbeitskreis "DIN 6800-2: Dosimetrie hochenergetischer Photonen- und Elektronenstrahlung mit Ionisationskammern"; seit 2010 Federführender für die Norm "DIN 6800-2".
Seit 2001 DKD/DAkkS-Gutachter für dosimetrische Messgrößen. Seit 2004 externer Berater der IAEA in Fragen der Dosimetrie hochenergetischer Photonen- und Elektronenstrahlung.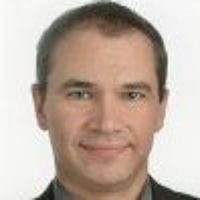 Dipl. Ing. (FH) Rafael Kranzer
Studium "Biomedizinische Technik" an der Fachhochschule Giessen-Friedberg, Diplomarbeit "Validierung einer kleinvolumigen Ionisationskammer" bei PTW-Freiburg.
Seit 2003 Detektorentwicklung bei PTW-Freiburg im Bereich Forschung & Entwicklung.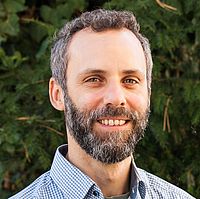 Studied Technical Physics at Carl von Ossietzky Universität Oldenburg, PhD in 2011.
Medical Physics Expert at Pius-Hospital Oldenburg and member of the medical radiation physics research team headed by Professor Björn Poppe at Oldenburg University since 2008.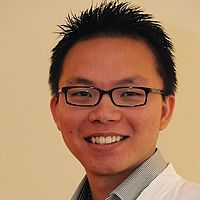 Studium der Physik und Promotion an der Carl von Ossietzky Universität Oldenburg.
Seit 2011 Mitglied in der Forschungsgruppe Medizinische Strahlenphysik an der Universität Oldenburg unter der Leitung von Professor Dr. Björn Poppe.
Seit 2018 Projektmanagerin PTW Freiburg.