Radiotherapy Dosimetry and QA Workshop at ICMP/ALFIM 2019
Update your knowledge and skills in patient plan verification of advanced treatment techniques. Learn more about different plan verification methods and clinically relevant dose evaluation tools. Gain a broader understanding of detector physics and how to choose the best detector for your specific dosimetry needs.
If you are planning to attend the upcoming ICMP/ALFIM congress, come join us for this informative, practical workshop. Don't forget to stop by our booth as well, where a team of dedicated PTW experts will be ready on-hand to answer your questions, share their knowledge and provide more detailed information on our latest dosimetry and QA solutions.
Independent Patient Plan Verification of Advanced Treatment Techniques
Introduction to phantom-based and calculation-based patient QA
PTW OCTAVIUS patient QA system
Dose calculation algorithms of OCTAVIUS 4D and DVH 4D
Gamma passing rates and their dependence on different gamma criteria
Practical implications of using different PTW 2D detector arrays for patient QA
Presentation of DIAMOND and VeriSoft softwares
Presenters: Camilo Beltrán, Boris Martínez, Jan Würfel
Time: 9:30 a.m. – 11:00 a.m.
Detector Physics for Modern LINAC Modalities
Basic detector properties and their impact on dose measurement
Presentation of different commercially available detector types with focus on small fields and FFF linacs
Correction factors for small fields
FFF linacs
Dose rate dependence and practical implications
Background knowledge on electrometers
Presenter: Jan Würfel
Time: 11:30 a.m. – 1:00 p.m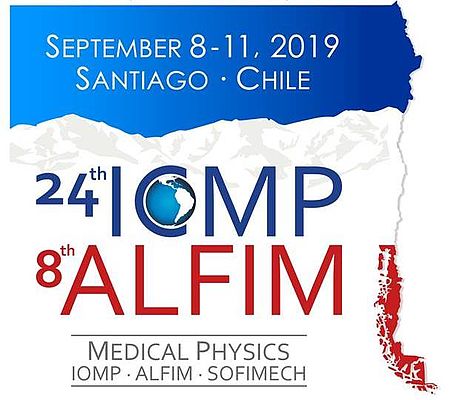 Date: 10. September 2019
Time: 9:30 a.m. - 1:00 p.m.
Location: Aconcagua Hall, Hotel Intercontinental, Santiaga, Chile
Participants: max. 50, no registration necessary
Language: English
Course fee: Free