Track-it Software 3.0 - New features, new services
Thu, Jun 18, 2020, 9:00h AM CET or 4:00h PM CET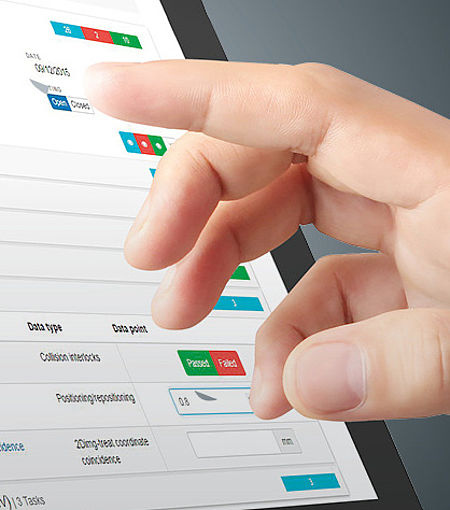 Effectively monitoring QA data from multiple sources, devices or sites is a challenge for every hospital. What if a tool manages this for you? With the newest version of Track-it we have a further optimized solution, which is perfectly customizable for your specific needs. On top, we support the implementation into clinical routine, just the way you prefer. With this webinar, we present:
The Basic concept of Track-it
New and established Track-it functionalities
Track-it 3 Steps service concept
No time to participate?
Register anyway and watch the recording on demand afterwards.
You will receive a link to the video stream one day after the event.
OCTAVIUS Detector 1600 SRS - A new Detector for SRS / SBRT QA
BEAMSCAN Software Version 4.4 - New functionalities and expert features
The brand-new BEAMSCAN Software 4.4 comes along with dedicated and technically highly advanced features especially for small field dosimetry. In combination with the high mechanical precision, these features make BEAMSCAN the best choice for
small field dosimetry measurements and
robust, reliable and accurate measurements in general!
BEAMSCAN - Unique Features
Get an overview about the extraordinary features of our BEAMSCAN Water Phantom. See what makes this product the best choice for beam commissioning and QA.
RUBY - The Modular QA Phantom
In this webinar we will introduce you to the application possibilities of RUBY in the clinical routine. Learn about the basics and use-cases. Quality with a smile - find out details here.
[Spanish Language] Por favor, acompáñenos en nuestro Webinar, en español, para presentarle cómo RUBY es la perfecta combinación entre versatilidad, flexibilidad y precisión para sus tareas de control de calidad en las diferentes etapas de la cadena de tratamientos en Radioterapia moderna.
[German Language] RUBY in der Klinik - ein Phantom - viele Anwendungen
In diesem Webinar stellen wir Ihnen die Anwendungsmöglichkeiten von RUBY vor:

System QA
LINAC QA
Patient QA
Track-it - QA Data Management
Track-it 2.0 - Basics and new features
What is Track-it?
How does it help you in clinical routine? Get updated about the new functions and options.
[German Language] Track-it 2.0 - Basics und Neue Funktionen
Wir demonstrieren, wie Track-it Ihnen in der klinischen Routine hilft, und welche neuen Möglichkeiten mit der Version 2.0 die Implementierung vereinfachen.
[Portuguese Language] Track-it
Assista ao nosso Webinar para saber como o Track-it software facilita o gerenciamento de dados de controle de qualidade em física médica.
[Spanish Language] Track-it
Ingrese a nuestro Webinar, para mostrarle cómo Track-it facilita la gestión de datos de control de calidad en la física médica.
[Portuguese Language] Junte-se a nós no nosso Webinar, em português, para saber como a família NOMEX otimiza o controle de qualidade em todas as modalidades em radiodiagnóstico. Um sistema com fluxo de trabalho rápido e prático que conserva a precisão e confiabilidade dos produtos PTW.