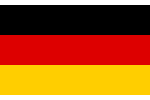 PTW-Entwicklungsprojekt "Präzise Dosimetrie bei MR-geführter Strahlentherapie" als "ZIM -Erfolgsbeispiel" ausgewählt
Das vom Bundesministerium für Wirtschaft und Klimaschutz geförderte PTW-Entwicklungsprojekt "Präzise Dosimetrie bei MR-geführter Strahlentherapie" wurde als "ZIM (Zentrales Innovationsprogramm Mittelstand) -Erfolgsbeispiel" ausgewählt: Zentrales Innovationsprogramm Mittelstand (ZIM) - Präzise Dosimetrie bei MR-geführter Strahlentherapie
Die Präzision von Strahlentherapie-Behandlungen kann durch den zusätzlichen Einsatz einer MRT-gestützten Bildgebung maßgeblich erhöht werden. Dabei stellt das 1,5T starke Magnetfeld besondere Anforderungen an die verwendeten Dosimetriesysteme: Herkömmliche Lösungen mit ferromagnetischen Komponenten können in einer solchen Umgebung nicht verwendet werden.
im Rahmen der ZIM-Förderung für die Entwicklung unseres Wasserphantoms BEAMSCAN® MR und des Patientenverifikationssystems OCTAVIUS® Detektor 1500 MR ist es PTW gelungen, ferromagnetische Komponenten durch MR-geeignete Materialien zu ersetzen und MR-taugliche Antriebs-, Positionier- und Detektionssysteme zu entwickeln. Dadurch sind BEAMSCAN® MR und OCTAVIUS® 1500 MR als weltweit erste Systeme geeignet für die Anwendung im 1,5T starken Magnetfeld eines MRT für die MR-geführte Strahlentherapie.
Die ZIM-geförderte Entwicklung erfolgte in Kooperation mit dem Department für Medizinische Physik und Akustik der Fakultät Medizin und Gesundheitswissenschaften der Carl von Ossietzky Universität Oldenburg. Hier wurden Korrekturverfahren und detektorspezifische Korrekturfaktoren für das Wasserphantom und Patientenverifikationssystem unter Magnetfeldbedingungen erarbeitet.
Wir bedanken uns bei allen Beteiligten, die zu der erfolgreichen Umsetzung des Projektes beigetragen haben!

PTW development project "Precise dosimetry in MR-guided radiotherapy" selected as a "ZIM (Zentrales Innovationsprogramm Mittelstand) -success example"
The PTW development project "Precise dosimetry in MR-guided radiotherapy", funded by the German Federal Ministry of Economics and Climate Protection, has been selected as a "ZIM (Zentrales Innovationsprogramm Mittelstand) -success example": [German Language] Zentrales Innovationsprogramm Mittelstand (ZIM) - Präzise Dosimetrie bei MR-geführter Strahlentherapie
The precision of radiotherapy treatments can be significantly increased by the additional use of MRI-based imaging. In this context, the 1.5T strong magnetic field has specific requirements for the dosimetry systems used: Conventional solutions with ferromagnetic components cannot be used in such an environment.
As within the framework of ZIM funding for the development of our BEAMSCAN® MR water phantom and the OCTAVIUS® Detector 1500 MR patient verification system, PTW has been able to replace ferromagnetic components with MR-suitable materials and to develop MR-compatible drive, positioning and detection systems. As a result, BEAMSCAN® MR and OCTAVIUS® 1500 MR are the world's first systems suitable for use in the 1.5T strong magnetic field of an MRI for MR-guided radiation therapy.
The ZIM-funded project was carried out in cooperation with the Department of Medical Physics and Acoustics of the Faculty of Medicine and Health Sciences of the Carl von Ossietzky University Oldenburg. At this department, correction methods and detector-specific correction factors for the water phantom and patient verification system under magnetic field conditions were determined.
We would like to thank all participants who contributed to the successful implementation of the project!