BEAMSCAN®
Water Phantom for Every Linac and Every User
Faster Setup. Faster Scanning. Better Results.
The BEAMSCAN water phantom is engineered for speed and accuracy. Explore its advanced technology and innovative features that make it an efficient tool for Linac commissioning and QA.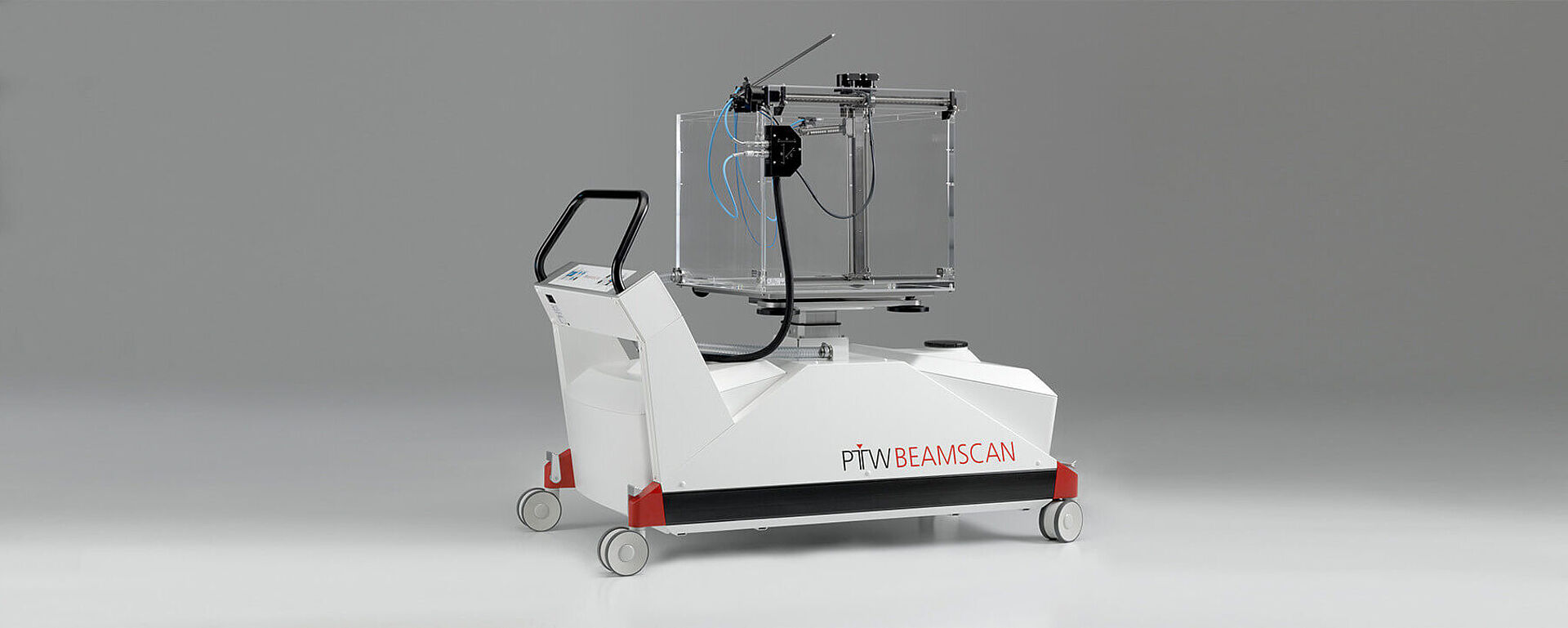 3. Patented TRUELEVEL technology
7. Superior functionality
The Water Phantom for Everyday and Everyone
BEAMSCAN provides value beyond exceptional beam commissioning capabilities. Discover eight best features for using the BEAMSCAN water phantom for reference dosimetry and routine QA tasks.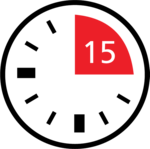 All essential setup procedures are fully automated—water flling, detector positioning, tank leveling, CAX and rotational correction. BEAMSCAN is ready to scan in less than 15 minutes—for every user.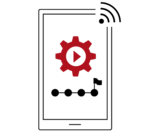 Access this automated step-by-step guide from any mobile device for intuitive, wireless system setup in the treatment room—from reference run to water filling and virtual tank leveling.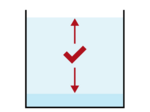 A built-in water sensor ensures that the water level is always correct, every time for every user. It controls the water pump, which automatically fills the tank to the correct height and drains it completely thanks to the inclined tank bottom—without any manual adjustments.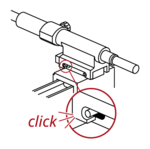 The patented clip-in TRUFIX system is designed for fast, simple mounting and positioning of the detector both vertically and horizontally in the BEAMSCAN water phantom.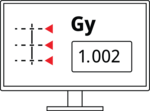 Remote Control & Measurement
BeamDose software allows users to precisely position the detector at any measurement depth and automatically calculate the dose at the defned measurement position—without entering the treatment room.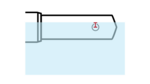 The TRUFIX system positions any PTW detector exactly at the effective point of measurement (EPOM), enabling a quick detector exchange without readjustment.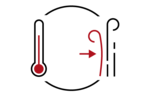 Auto Air Density Correction
A precision temperature sensor that measures temperature directly in the water tank and a built-in atmospheric pressure sensor enable automatic air density correction for accurate dose determination.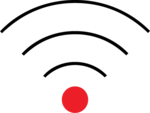 A built-in web server provides easy wireless operation and data transfer. Want to remain wired? Simply connect to the LAN socket of your BEAMSCAN system.
Infographic: Fast & Easy Reference Dosimetry with the BEAMSCAN Water Phantom
With its built-in design and automated features, BEAMSCAN is faster and easier to use for reference dosimetry than smaller 1D water phantoms. Learn how you can perform reference dose measurements with BEAMSCAN in just a few minutes – using either BeamDose software or a UNIDOS® electrometer.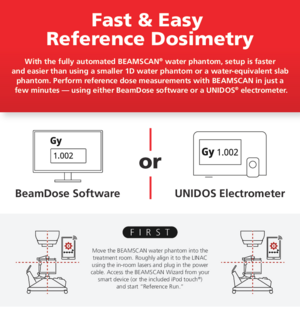 Fully Automated Setup
BEAMSCAN gets you ready to scan in less than 15 minutes. All setup procedures are fully automated to save linac time and prevent errors. Check out how BEAMSCAN Auto Setup works.
Run BEAMSCAN Wireless Auto Setup.
Set the SSD and install detectors.
Complete BEAMSCAN Auto Setup in the control room.
Ready to scan in less than 15 minutes.
Scan. Analyze. Process. Document.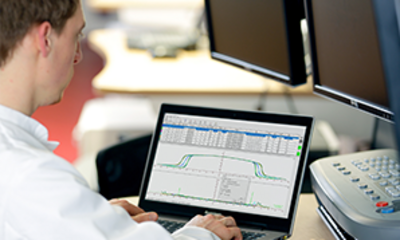 What beam data do you need to measure and monitor? Standard beam data like large or small-field beam profiles and PDDs, output factors, TPR or absolute dose? Special beam data like scatter factors or SRS cones?
BEAMSCAN comes with a powerful, feature-rich software that makes it easy for you to collect, analyze, process and format your beam data the way you need it.
NEW: Validate Your Treatment Planning System with BEAMSCAN
DICOM2MCC for TPS validation – free and exclusive for any BEAMSCAN user
DICOM2MCC is a new software tool for converting DICOM data (RT Plan, RT Dose) from a treatment planning system (TPS) into PTW mcc data format. It allows you to generate beam profiles and PDDs at different depths, so you can

independently validate your TPS and/or
create a reference data set for comparison against actual water tank measurements (e.g., during annual QA).
DICOM2MCC is easy to use and quick to get started; the workflow requires only a few steps. Use the versatile tools of the BEAMSCAN software to process, analyze and compare your measured data against the TPS data. Save your validation and QA results as a PDF file for easy sharing and documentation.
Infographic: TPS validation in six easy steps
The Iconic Water Phantom by PTW
From virtual tank leveling to inclined tank bottom – BEAMSCAN provides ease-of-use and performance down to the smallest detail. Explore picture by picture why it is trusted and relied on by medical physicists in 100+ countries.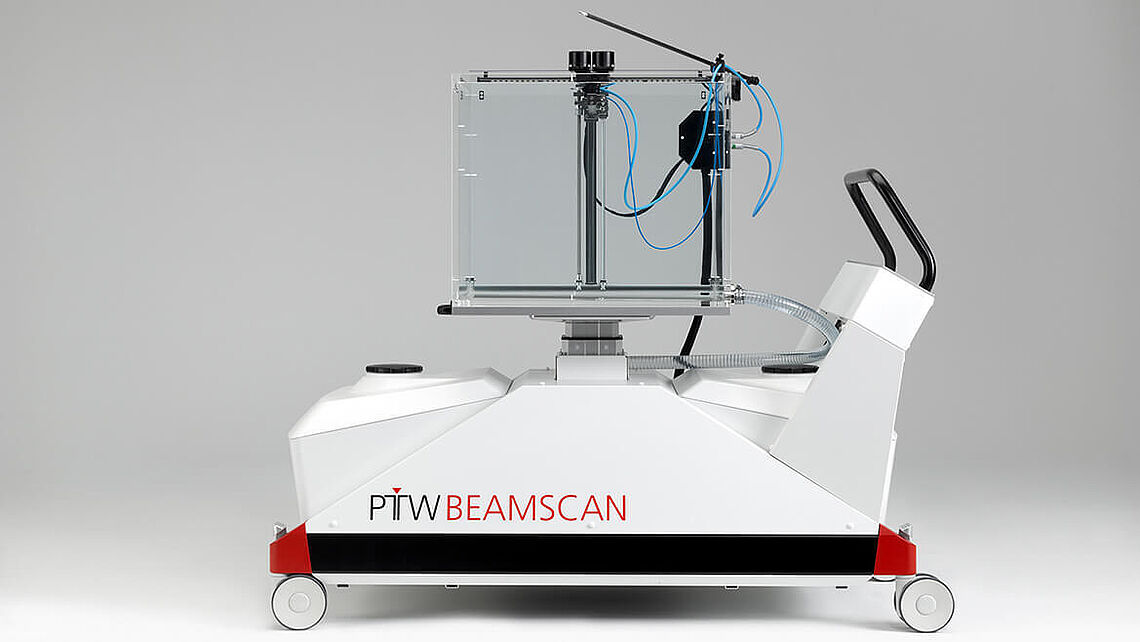 1 / 17
The New Water Phantom. Revolutionary design. Fast performance. Exceptional precision.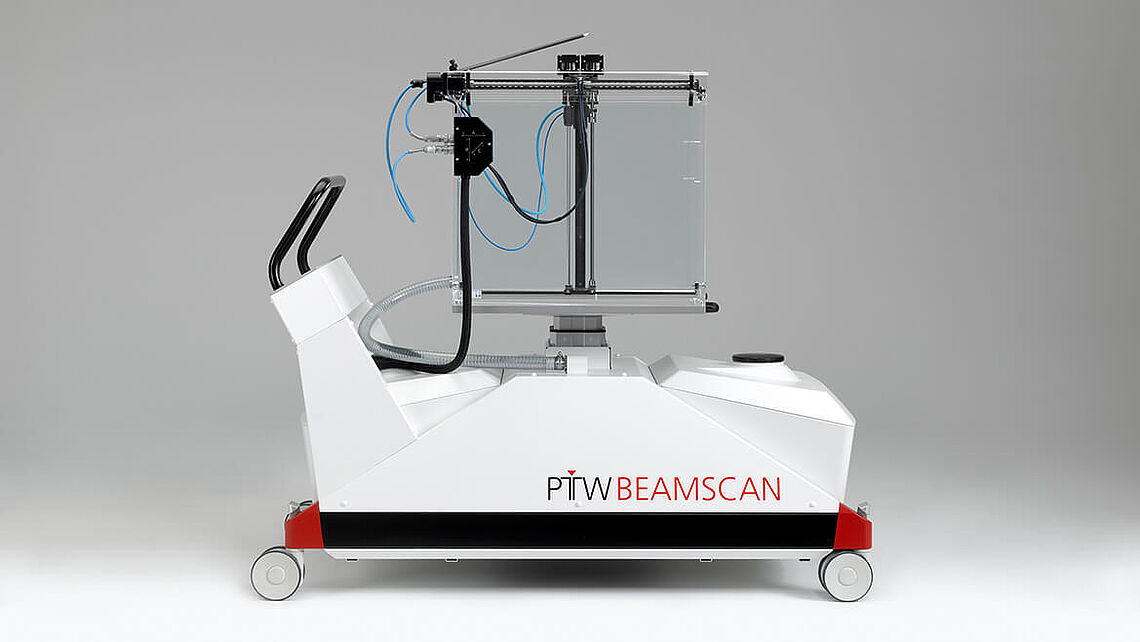 2 / 17
True all-in-one, all built-in solution: 'Plug and go' installation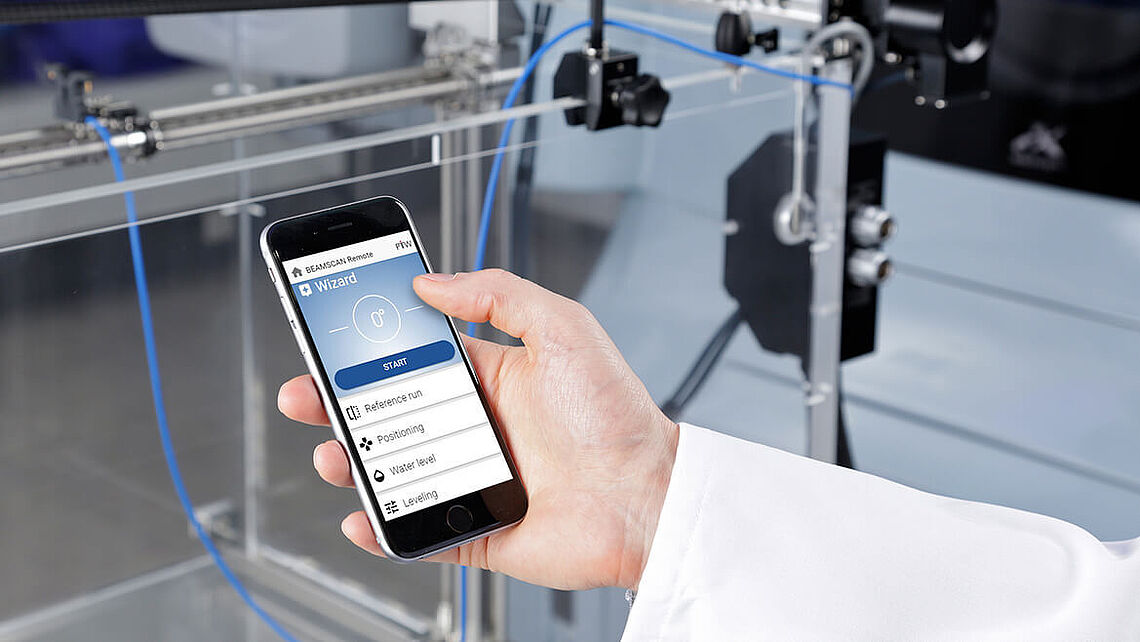 3 / 17
True Wi-Fi connectivity: The first 3D water phantom to go wireless.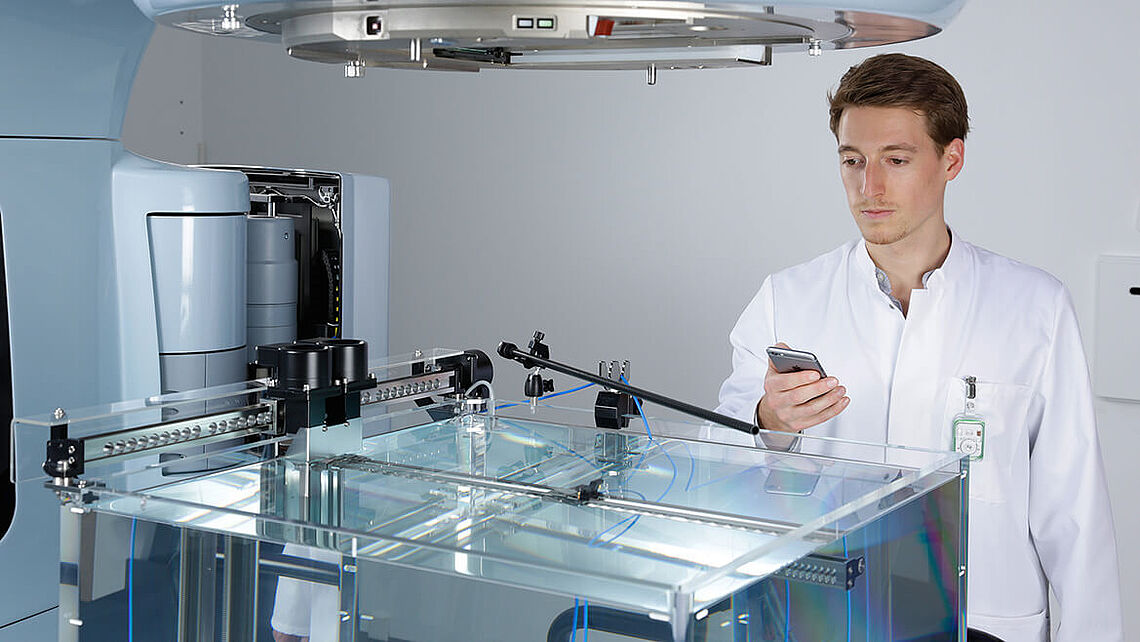 4 / 17
Wireless Auto Setup: Ready to scan in less than 15 minutes.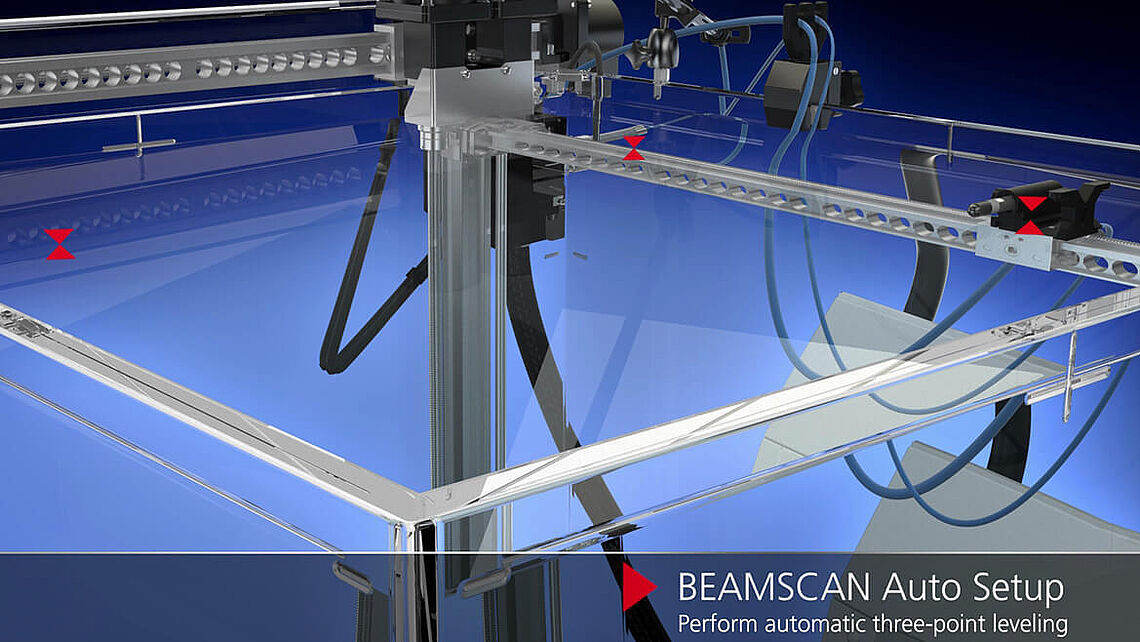 5 / 17
Patented TRUELEVEL™ technology: Fully automated, virtual tank leveling in less than two minutes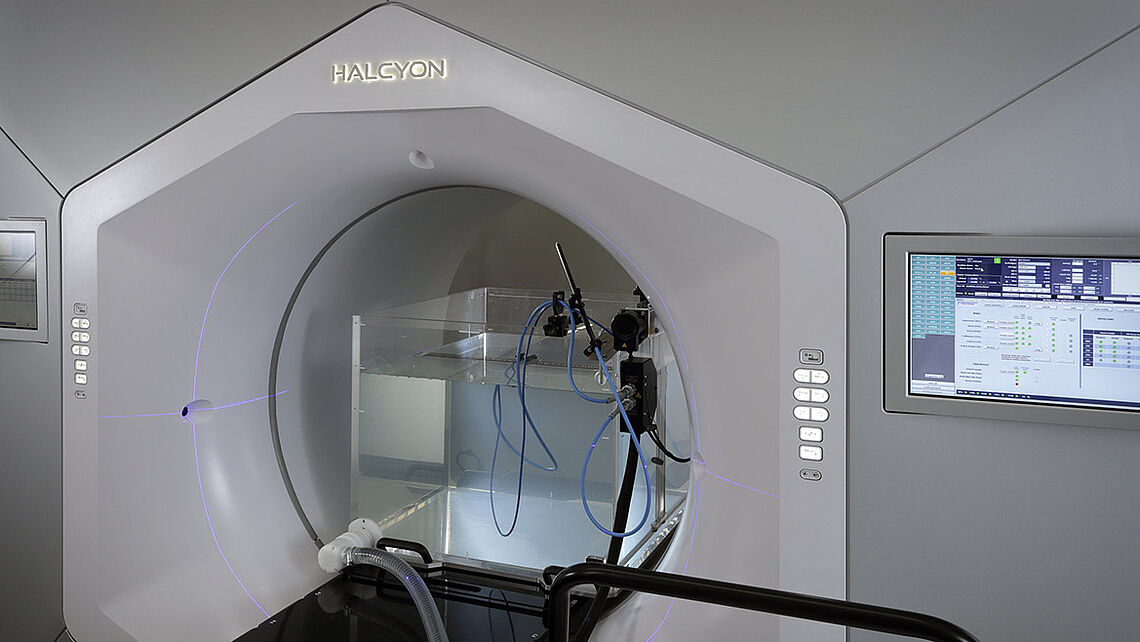 6 / 17
One phantom fits all: Upgrade package for Halcyon®/Ethos® treatment delivery machines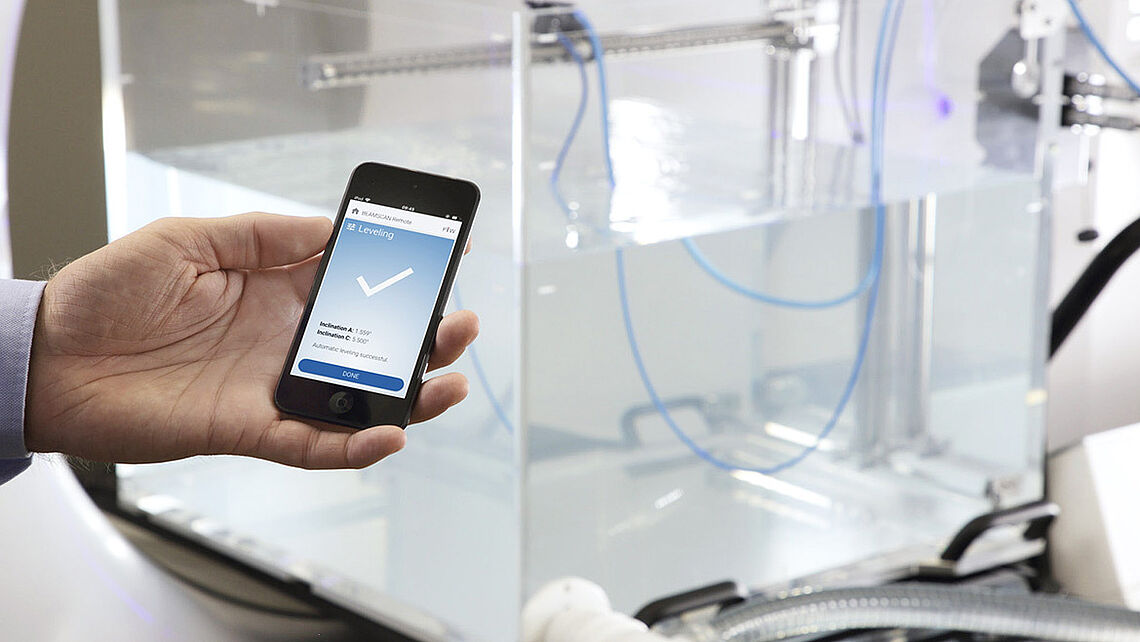 7 / 17
Perfect for use with Halcyon®/Ethos®: Auto-correction for tank tilt - no leveling tools, no tank shifts required.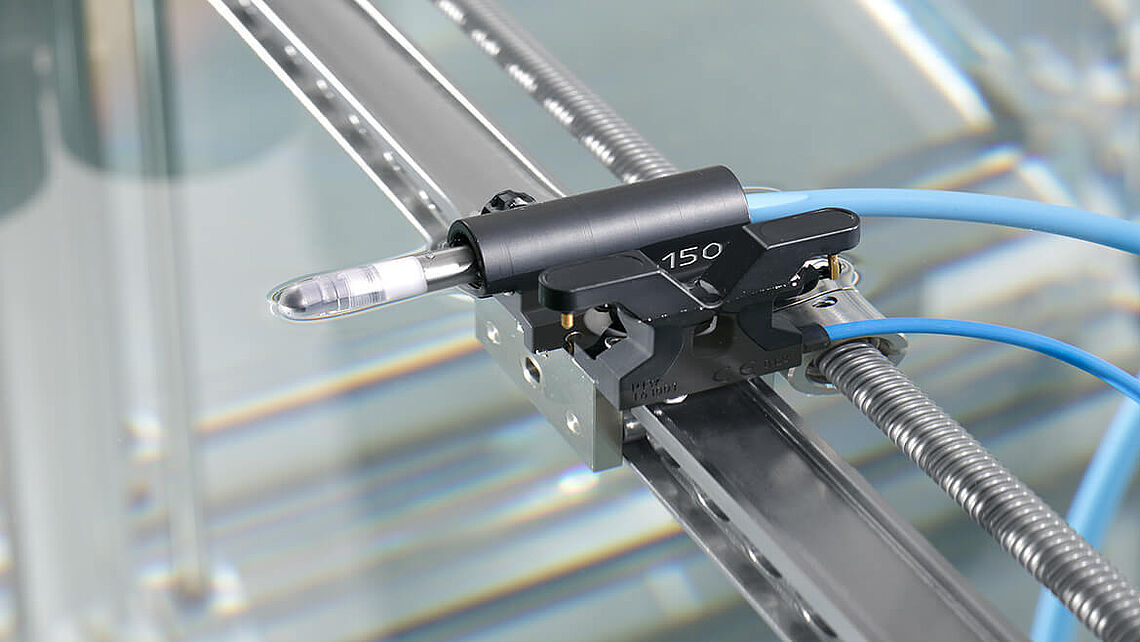 8 / 17
Built-in electrometer with outstanding accuracy. Perfect scans, twice as fast.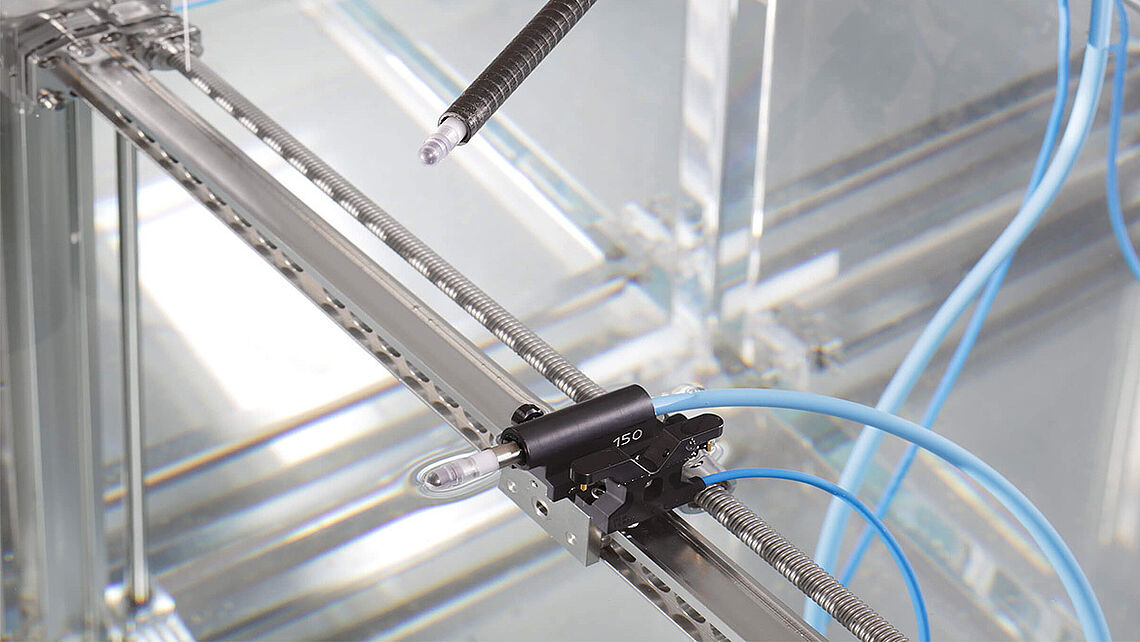 9 / 17
Reference-class Semiflex 3D ionization chambers: Latest 3D detector technology for faster scans, for better results.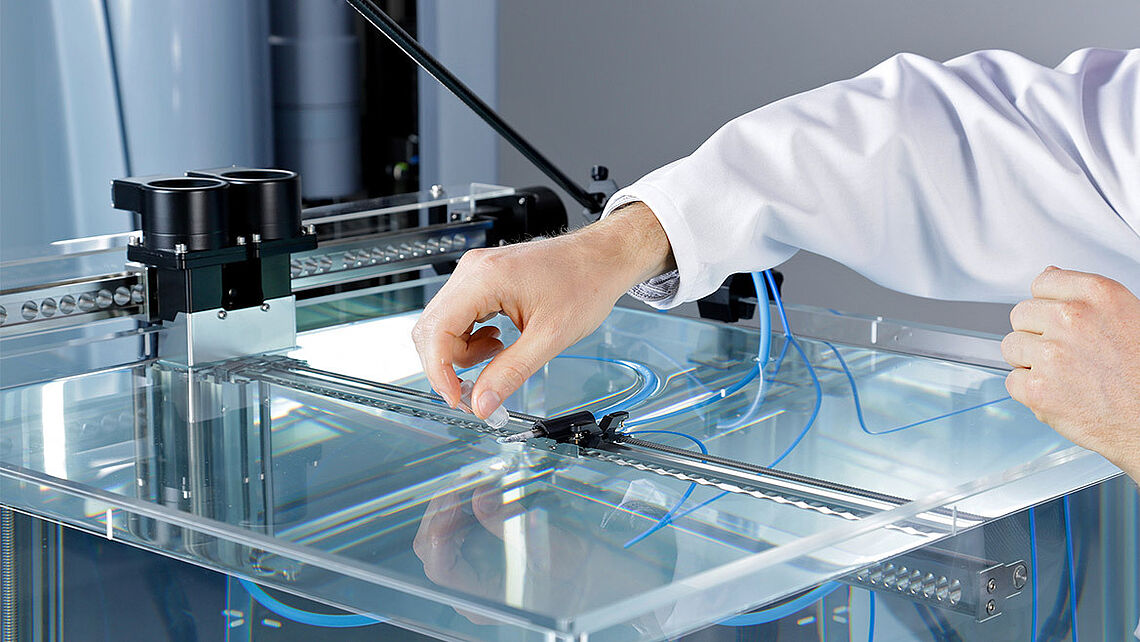 10 / 17
Clip-in detector installation with patented TRUFIX: Easily mounted, quickly exchanged and removed.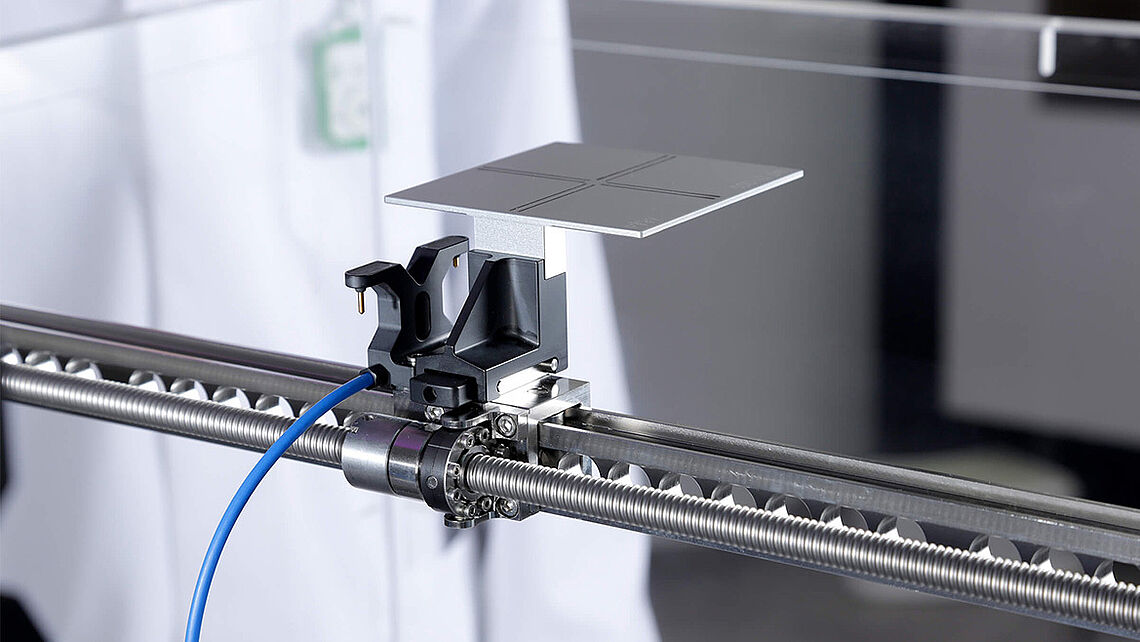 11 / 17
Click-fix SSD adjustment tool: Correct setting of the SSD made easy.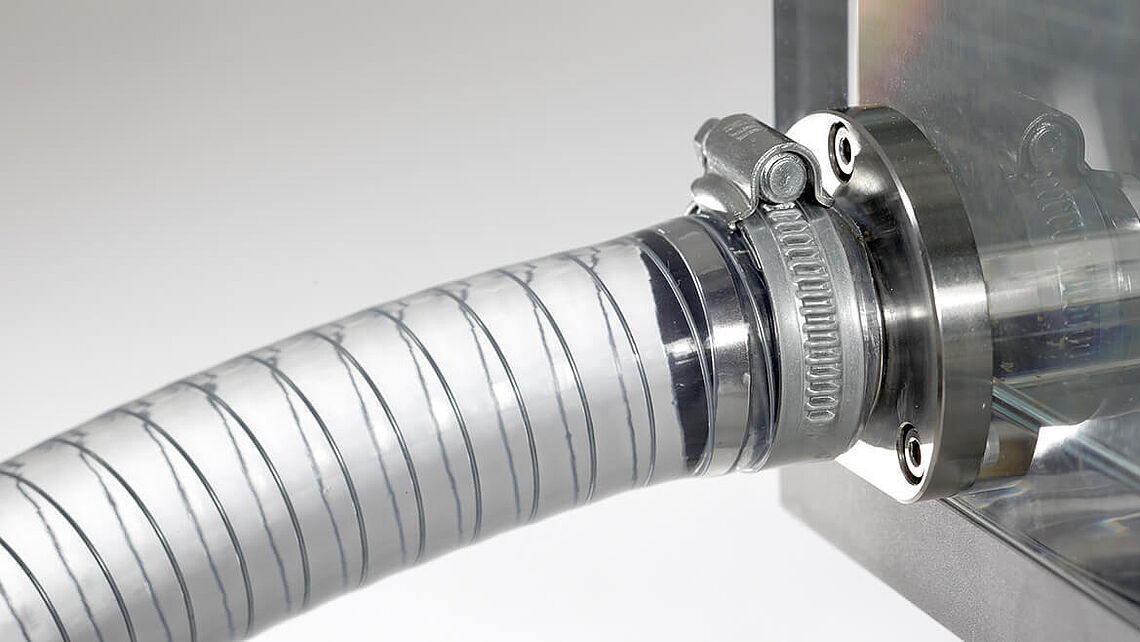 12 / 17
Form follows function: Inclined tank bottom and large water hose for complete draining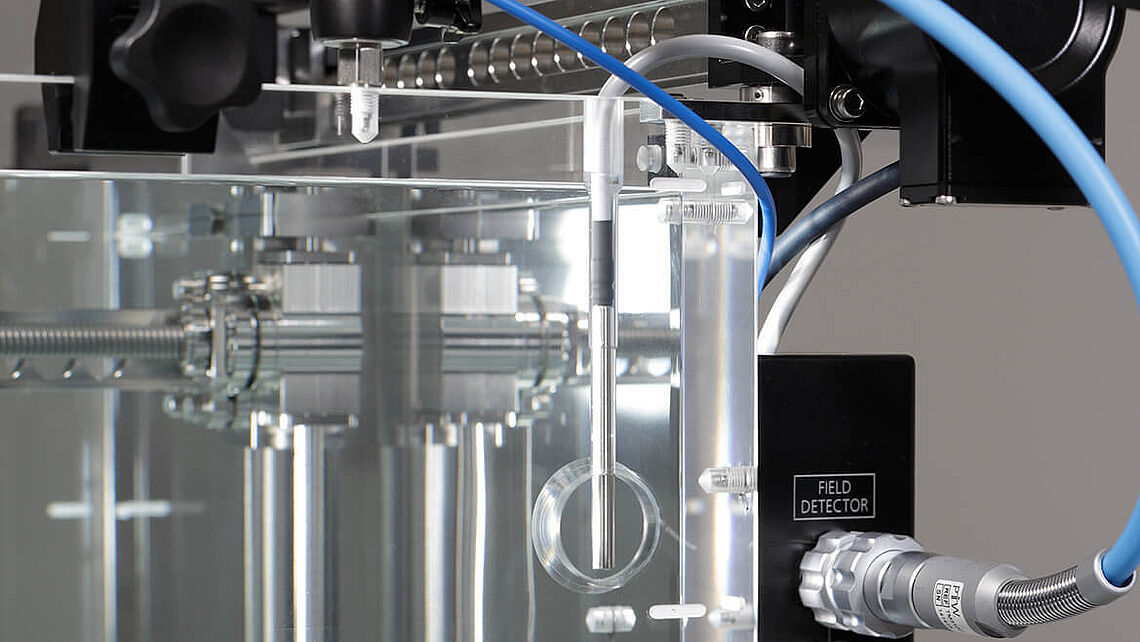 13 / 17
Functionality improved at all levels: Integrated water evaporation control
14 / 17
Feature-rich, easy-to-use beam scanning and analysis software for virtually any testing need, including TPR measurements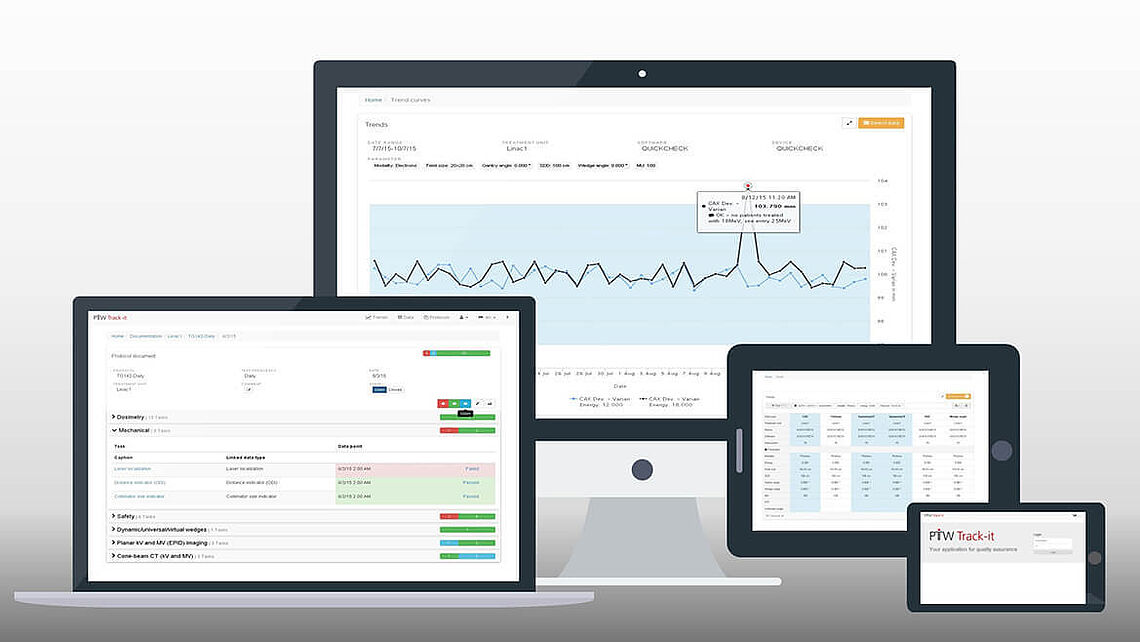 15 / 17
BEAMSCAN with Track-it: Streamlined workflow from scanning to automated reporting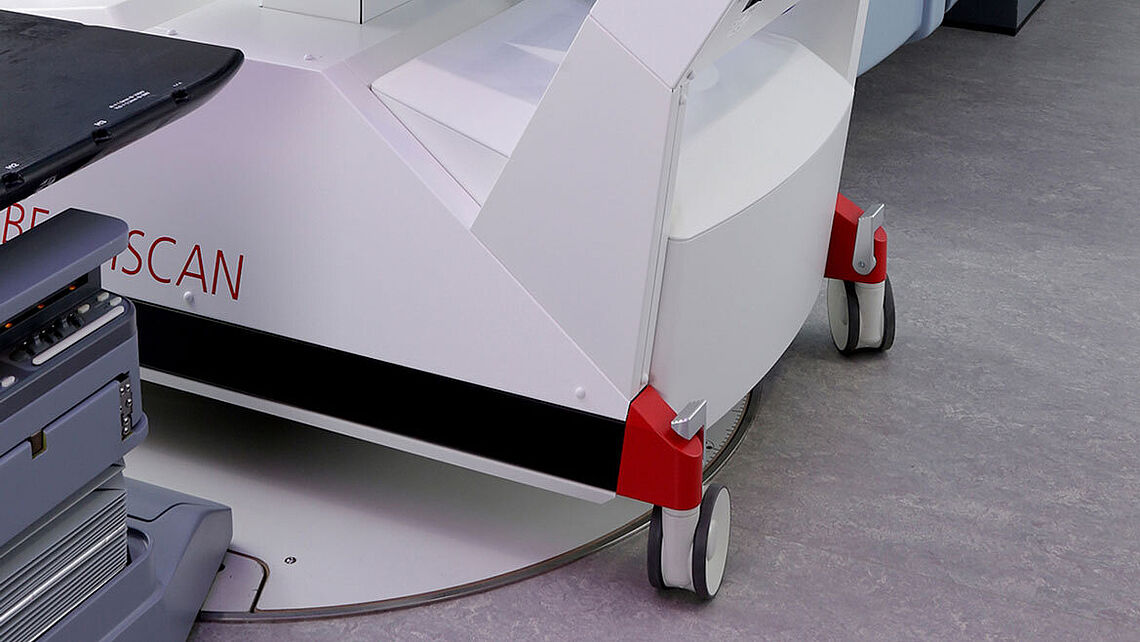 16 / 17
Attention to details: Robust swivel wheels, ample wheelbase.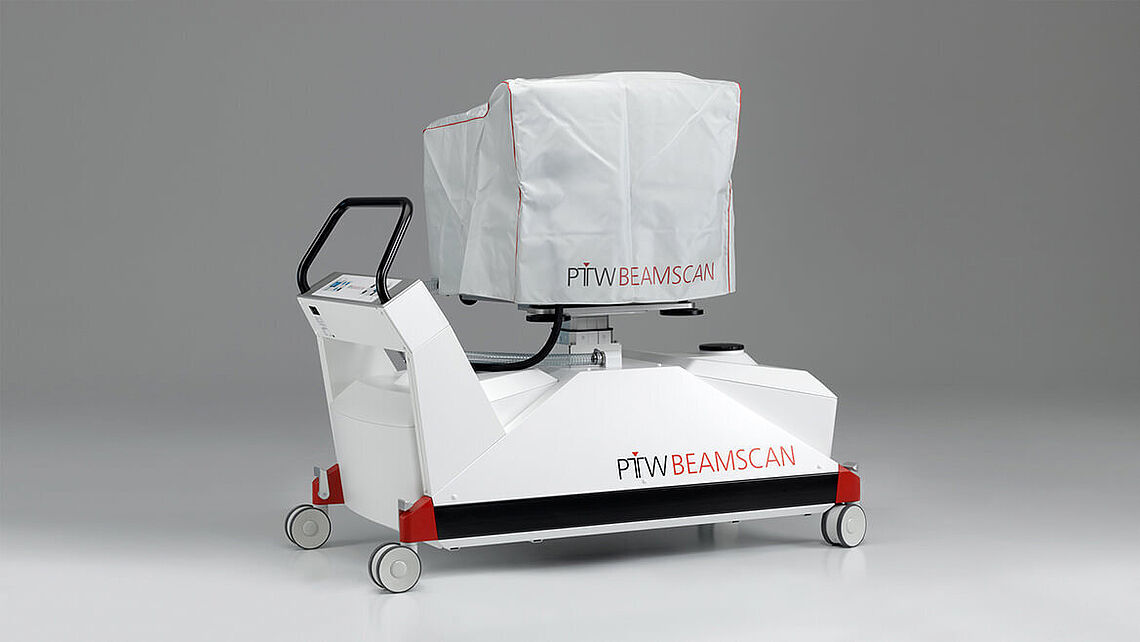 17 / 17
Water vapor permeable dust cover: Smart accessories that meet practice requirements.
More Options. More Choices. More Value.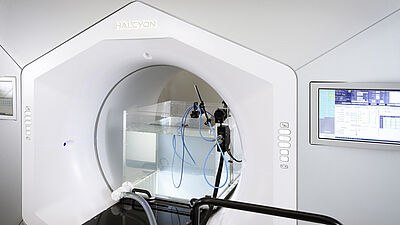 BEAMSCAN can be used for a variety of measurement tasks, and works with all major LINAC types, including Halcyon® and Ethos®, without any restrictions.
Customize BEAMSCAN to your commissioning and QA needs. Add detectors, hardware and software tools to get the most of your BEAMSCAN water scanning system.
BEAMSCAN® Specifications
3D Water Scanning System with Wireless Auto Setup and Operation