Whatever your needs in patient and machine QA, OCTAVIUS® 4D is flexible enough to follow suit. Anytime.
OCTAVIUS 4D has an innovative modular design and the best detector technology on the market.
OCTAVIUS 4D is an ideal system for routine patient and machine QA of all major radiotherapy techniques. From conventional step-and-shoot to multiple-arc, non-coplanar treatment plans.
Perfectly adapted to your application and budget, yet flexible enough to meet your testing needs tomorrow.
Select the phantom and detector combination that is best for you and get started. Expand and upgrade it anytime later as your needs change or grow. With modular OCTAVIUS 4D, you gain the flexibility to stay ahead in patient safety and clinical efficiency. Today and tomorrow.
Verifying treatment plans with OCTAVIUS 4D:
Watch the step-by-step video
How do I set up OCTAVIUS 4D for measurement? How are measurements performed? Which dose comparison tools are available?
The step-by-step video guides you through the entire workflow – from installation to evaluation.
Other available languages:

One system for patient and machine QA
3D dose verification in phantom and patient geometry
Rotating phantom - true 3D, true isotropic geometry
Modular and scalable – various detector arrays and phantom tops
Cutting-edge detector technology based on Gold Standard ionization chambers
Verification of treatments including non-coplanar beams, off-axis target volumes or very large fields
One system for multiple techniques, including Halcyon
Simplified workflow - from measurement to case-related monitoring of QA results with optional Track-it
Water-equivalent phantom material – no density scaling artefacts
Extended dose rate range for FFF beams – no separate detectors required
Full field coverage with 3D Merge for better error detection
Simple commissioning process
Completely independent QA


OCTAVIUS 4D requires no data input from plan/linac for measurement and 3D dose reconstruction. A simple set of PDDs measured in water - that's all! Unlike other commercially available systems, it is completely independent of environmental settings. It guarantees maximum reliability in patient QA procedures.

Truly modular


OCTAVIUS 4D is the only truly modular 4D QA system. It supports a variety of PTW detector arrays and phantom tops for efficient patient- and machine-specific quality assurance.This allows matching the measurement setup according to the particular clinical situation. And extends the scope of OCTAVIUS 4D significantly.

Unique measurement principle – Fully transparent


OCTAVIUS 4D measures dose time- and angle-dependent. It ensures perpendicular irradiation of the PTW array detector through synchronous phantom rotation with the linac gantry. It is the only 4D dose verification system which allows measuring the dose. Not only at the isocenter or the phantom's surface but also inside the entire phantom volume. Without applying any non-transparent response corrections.

Minimum commissioning efforts


Compared to competitor products, OCTAVIUS 4D needs no time-consuming commissioning process. A simple set of PDDs measured in water at different field sizes is the only input. This can either be taken directly from already existing basement data or from freshly performed water phantom measurements.

Extended application range

Besides standard VMAT or IMRT deliveries, OCTAVIUS 4D covers a wide range of clinical applications.
Special applications too, like:
- verification of treatment plans with non-coplanar beams
- verification of large fields
- verification of extremely off-axis lying target volumes
- verification of treatment plans with multiple energies

Virtually FOV extension


In some clinical situations the dimension of the target volume cannot completely be covered by the field of view (FOV) of the OCTAVIUS detector. Therefore, with OCTAVIUS 4D very long radiation fields (like in craniospinal treatments) can be verified up to field lengths of even 48 cm using intelligent merging of consecutive dose measurements.

Powerful evaluation platform


OCTAVIUS 4D's user interface VeriSoft provides powerful 3D dose comparison and evaluation tools like:

- 3D Gamma analysis
- DVH analysis in patient anatomy
- Profile and dose distribution overlays
- Dose-difference distributions.
These are necessary to verify IMRT, VMAT or SRS/SBRT treatment plans.

Case-related data management


Connected to PTW's data management platform Track-it retrospective data analysis and trending of patient & machine specific QA data points out performance changes over time.
Chamber plates


Insert plates for single ionization chamber measurements in OCTAVIUS 4D phantom (Semiflex3D, Semiflex 0.125 cm³, Farmer or PinPoint 3D).
Rotation Unit plate microDiamond, on-axis (T40056.1.008).

Starcheck Detector


The Starcheck array can be positioned in OCTAVIUS 4D for advanced LINAC QA measurements.
Bronze / Silver / Gold Service Contracts for OCTAVIUS 4D
Powerful Evaluation Tools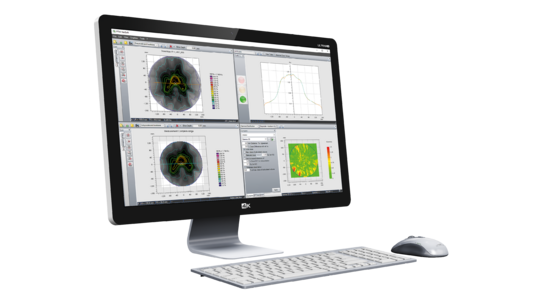 Gain more confidence in the accuracy of your results by performing a volumetric 3D gamma index analysis that expands the analysis range from a plane to a volume.
By calculating the gamma value for each voxel in the entire phantom volume and providing the results within less than a minute, the unique 3D volume analysis tool takes the commonly used gamma evaluation one step further. It not only improves passing rates, particularly in regions of steep dose gradients, but also significantly increases evaluation efficiency.
Evaluation in Patient Geometry
Failed points, measured isodoses, contours of the CTV, PTV and organs at risk can be overlaid onto the patient's CT image, making it easier for you to immediately detect dose errors and identify the possible causes for failures.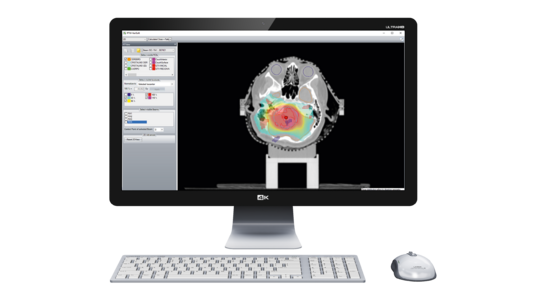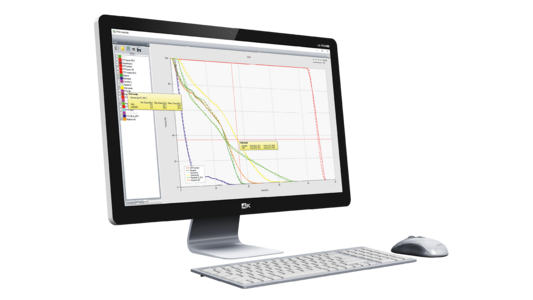 Optimize your treatment plan based on additional, independently acquired dose data.
Unlike other QA devices, DVH 4D calculates patient dose-volume histograms truly independently from the TPS. The DVH is entirely based on OCTAVIUS 4D measurement data and the patient's anatomy. Using density values from the patient's CT scan.
Track the quality of your treatment plans to take action when needed. Define and assign classes in VeriSoft, e.g., depending on the treatment type (prostate, H&N, etc.), and export the verification results, along with the project file and graphics, to Track-it for efficient case-related monitoring of your QA data in one place. Simply click on the project file to review your evaluation in VeriSoft.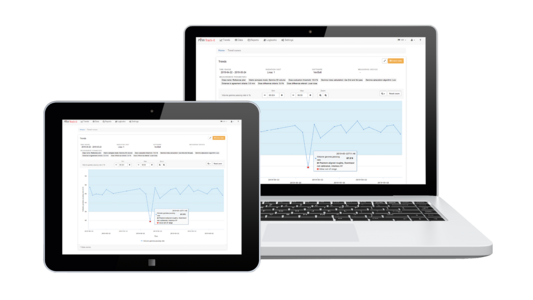 Brochure
OCTAVIUS 4D - Benefits for clinical applications (
)
Note
OCTAVIUS 4D Special applications (
)
Note
OCTAVIUS 4D Off-Axis-Algorithm (
)
Note
OCTAVIUS 4D Network_without_DHCP (
)
Note
OCTAVIUS 4D Network_Connection (
)
Note
OCTAVIUS 4D Verification of long radiation fields (
)
Brochure
MR-RT Products (
)
Brochure
Solutions for Small Field Applications (
)
Note
OCTAVIUS CT Scan Usage (
)
Code of Practice
OCTAVIUS 4D CoP Eclipse (
)
Code of Practice
OCTAVIUS 4D CoP Monaco (
)
Code of Practice
OCTAVIUS 4D CoP OMP (
)
Code of Practice
OCTAVIUS 4D CoP Pinnacle (
)
Code of Practice
OCTAVIUS 4D CoP RayStation (
)
Note
OCTAVIUS Detector 1600 SRS 3D Patient QA (
)
Catalog
Radiation Medicine Catalog (
)