GURVE Radiation Therapy Oncology Group
Caracas, Venezuela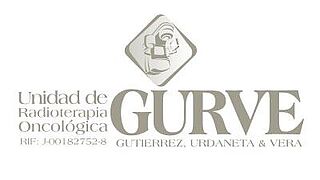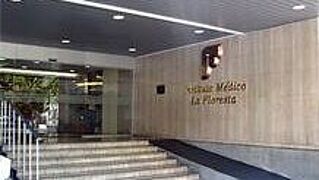 The GURVE Radiation Therapy Oncology Group was founded in Venezuela with a vast experience in radiation therapy. GURVE has three radiation oncology facilities, two located in Caracas and one in the city of Valencia, state of Carabobo. There are five linear accelerators (a 4 MV, three Clinac 2100 C/D and a Clinac IX version Trilogy), a BrainLab radiosurgery system, Fast Plan as well as a high dose rate brachyherapy system.

The Medical Physics Department is in charge of performing all quality controls for the application of the treatment techniques such as: 3D Conformal Radiotherapy, Intensity Modulated Radiotherapy (IMRT), treatment with electrons, radio surgery, extra cranial radio surgery, high dose rate brachyherapy in soft tissues, gynecology, lung, esophagus, nasopharinx, and more recently in prostate guided by transrectal ultrasound for those cases that may benefit from it. All treatments are guided by images. Daily verification of immobilization systems is carried out with X-ray images, tomography with Cone Beam CT, and ultrasound.

PTW ionization detectors (PTW Farmer, semiflex 0.125cm3, Diamond detector, Advanced Markus chamber, Roos chamber, Pinpoint chambers, MicroLion chamber, CT chamber, SFD chambers etc.) dosemeters (Tandem, UNIDOS) and phantoms (MP1, MP3-S )are key components of the radiation therapy and diagnostic radiology Quality Control/Assurance program at GURVE. IMRT treatments are verified with the PTW 2D-ARRAY seven29 and VeriSoft since 2002 and with the portal dosimetry system. LINAC dosimetry acceptance tests, dose calibration and annual quality controls are carried out with a PTW TBA system (MP3-S, MEPHYSTO mc2).

Nowadays the Medical Physics Department includes 13 specialized medical physicists in different areas, such as clinical dosimetry for external radiotherapy, brachyherapy, radiosurgery, calibration, equipment quality control, in vivo dosimetry and health physics. Our Medical Physics department is an education and training center for the Medical Physics program at the Universidad Central de Venezuela. Up to now, GURVE has sponsored and supported with its facilities and installed equipment 21 Bachelor in Physics and Medical Physics Master of Science thesis. At GURVE, we are committed with several research and application projects with graduate students from Universidad Central de Venezuela, Universidad de Los Andes, Universidad de Carabobo, and Instituto Venezolano de Investigaciones Científicas.
MSc Jesús E. Dávila
Head of the Medical Physics Department
Phone: +58 212 284 5511
Fax: +58 212 284 6346
jdavila@radioterapia.com.ve or jdavila@fisicamedica.com.ve

Radiation Therapy Oncology Group GURVE
Instituto Médico La Floresta
Sótano 2 Urb. La Floresta
Calle Principal con Santa Ana
Municipio Chacao, Caracas
Venezuela