BEAMSCAN® Options
Choose from a variety of hardware components and software tools to customize BEAMSCAN and expand functionality as needed.
Halcyon® / Ethos® Options
Benefit from a ready-to-use, perfectly adapted solution that speeds up commissioning and QA of your Halcyon treatment machine.
With its Wireless Auto Setup and patented TRULEVEL auto leveling function that automatically compensates for tank tilt, BEAMSCAN for Halcyon gets you ready to scan in less than 20 minutes.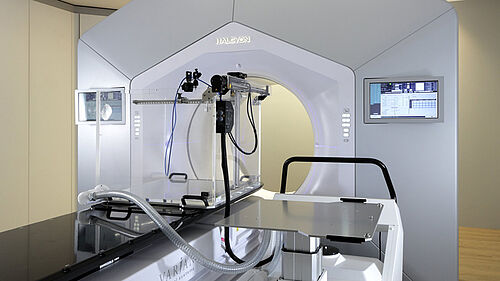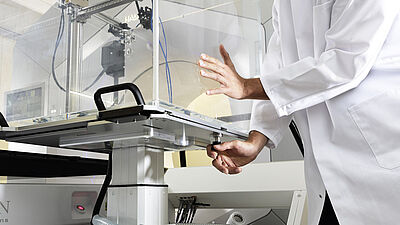 Install.
Lift the BEAMSCAN water tank to the same height as the treatment couch, unlock Halcyon linac base plate, slide tank onto couch, turn it by 180°, then connect the extended water hose.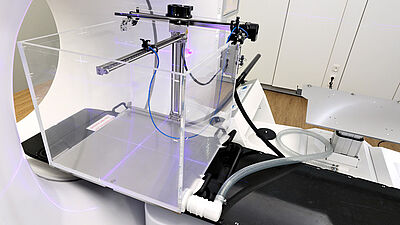 Align.
Align the BEAMSCAN water tank to the lasers, mount detectors, then move tank into linac bore.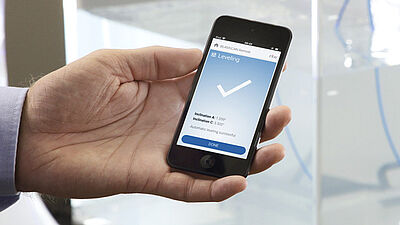 Run Wireless Auto Setup.
Start BEAMSCAN Auto Setup from your mobile device or the included iPod. It will perform all setup tasks from water filling to tank leveling inside the bore fully automatically, without any manual interventions.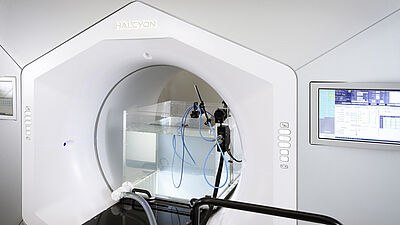 Ready to Scan
Complete the remaining steps which require radiation from the control room – no further corrections needed.
Testimonial: A Massive Time Saver
"Our experience with the new BEAMSCAN and the Halcyon® was flawless.
The Auto Level function is a massive time saver with Halcyon®. All initial scanning was completed with ease, and the results spoke for themselves. From setup to results the BEAMSCAN system performed well."
Jonathan Haynes, Consulting Medical Physicist, BUSAMED Hillcrest Oncology Centre, South Africa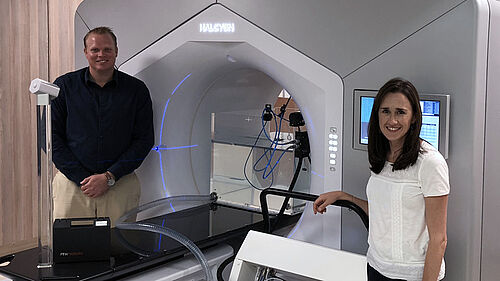 T-REF Chamber
The Reference Detector for Small-Field Measurements
As a thin, plane-parallel transmission chamber, which easily mounts on the edge of the water tank rather than on the linac head, the T-REF chamber is the perfect reference detector for perturbation-free small-field PDD and profile measurements in a water phantom. Quick to install and with excellent dosimetric and geometric characteristics.
Thin-window transmission chamber – attenuation less than 1%
Fast and simple setup on edge of water tank, centrally aligned to linac – no beam perturbation, no detector shadowing effects
Large diameter – no repositioning required
Outstanding accuracy – excellent SNR and dose stability, no temperature drifts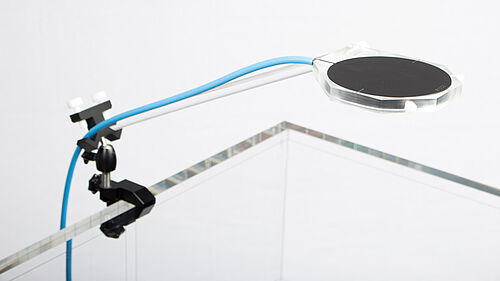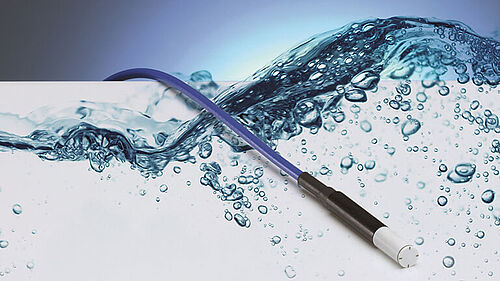 Radiation Detectors
For any application or field size.
Select from a wide range of detectors perfectly suited for routine and advanced measurements in relative dosimetry, small-field dosimetry or reference dosimetry. Waterproof and equipped with the appropriate holders and connectors, PTW detectors are perfectly matched to your BEAMSCAN system.
The patented clip-in TRUFIX® detector positioning system makes it very easy for users to position the field detector at the effective point of measurement (EPOM) or on chamber axis requiring no further adjustments. Clip out, clip in is all it takes to exchange a detector.
Reference Dosimetry*
BeamDose software for reference dosimetry

Key Features:
Reference dose measurements according to IEC 60731
Determination of absorbed dose to water based on IAEA TRS-398 or AAPM TG-51 dosimetry protocols
Quick access to all relevant detector data via PTW detector database
Remote positioning of detector and control of various PTW electrometers
Auto EPOM positioning with selectable protocol-based EPOM shift
*not available for sale within the United States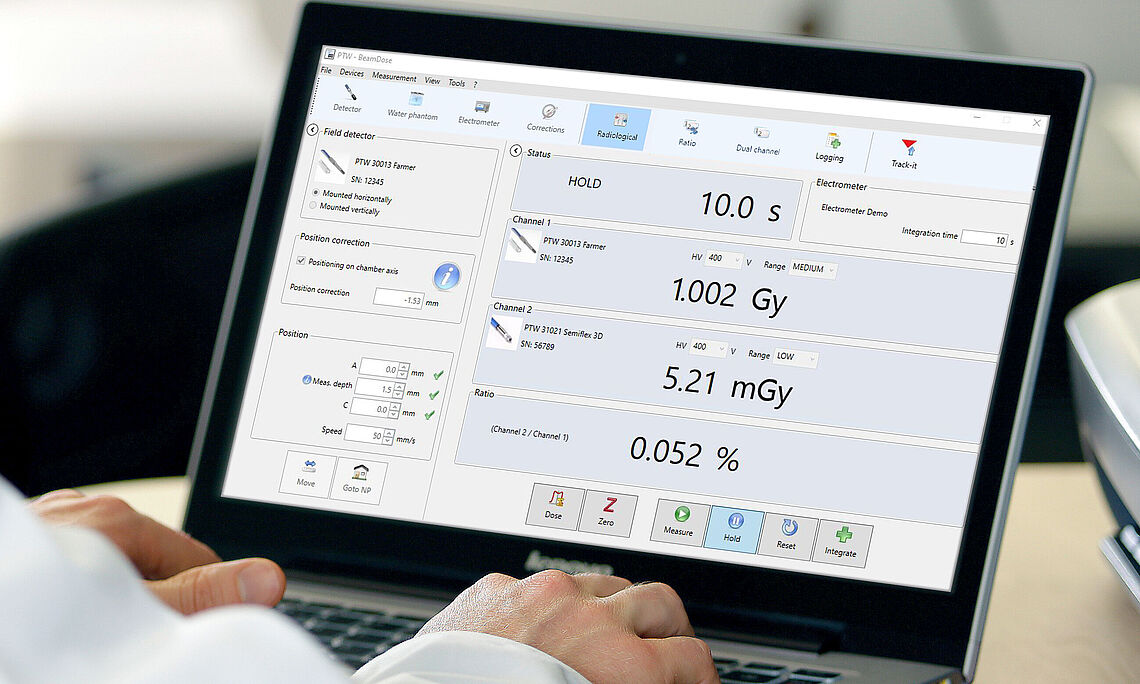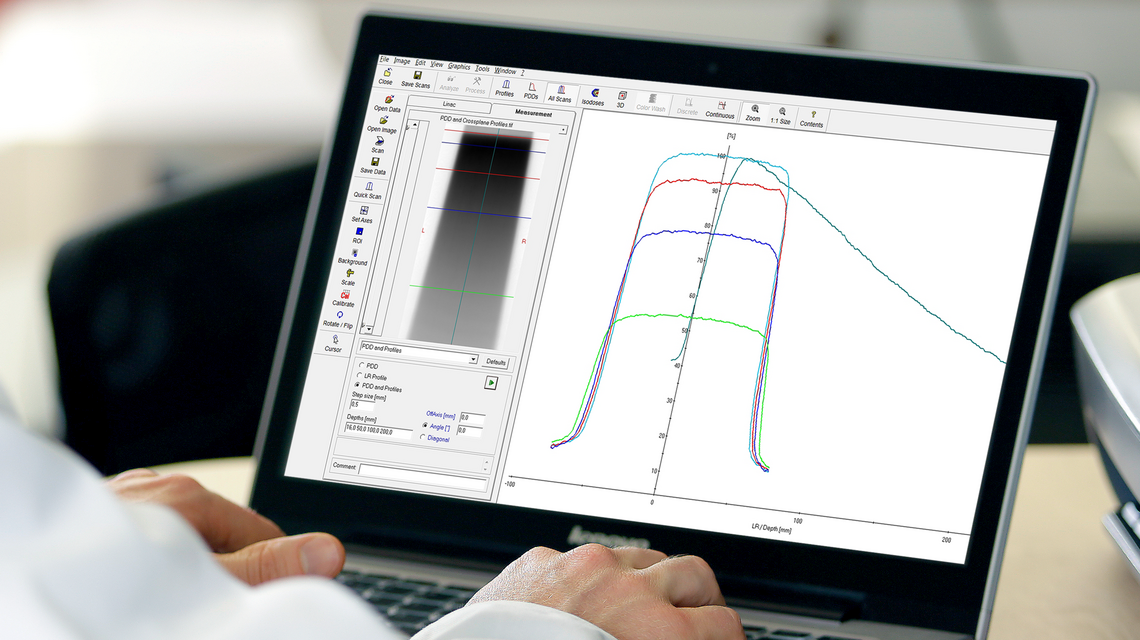 Film Dosimetry

Software for scanning and analysis of films and digital images
Key Features:
Complete solution for film dosimetry
GAFCHROMIC® optimization to scan films with RGB flatbed and VIDAR® scanners
All radiation film and twain-compatible scanner types supported
Fast conversion of digital images into beam profiles, PDD curves and isodose charts for comparison to water phantom data and protocol-based analysis
Isocenter verification using star shot method
Formats from all major image sources supported (TIFF, DICOM, etc.)