VERIQA RT EPID 3D *
(* The VERIQA RT EPID 3D module is not available for sale in all markets.)
True 3D EPID dosimetry.
Pre-treatment. In vivo. Fully automated.
VERIQA RT EPID 3D is part of the VERIQA Patient QA platform and provides a fully automated solution for both pre-treatment and in vivo EPID dosimetry enabling true 3D patient dose reconstruction from the acquired images.
True 3D patient dosimetry
Pre-treatment: Phantomless and efficient
In vivo: Catching clinically relevant errors
Fulfilling quality standards and legal requirements
Advanced 3D back-projection approach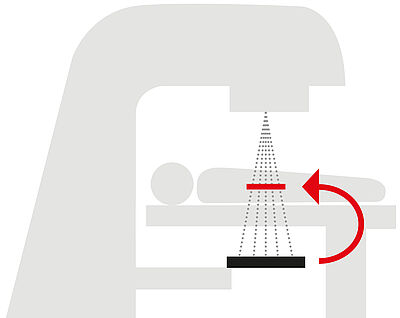 VERIQA RT EPID 3D builds on the well-established back-projection algorithm developed by The Netherlands Cancer Institute – Antoni van Leeuwenhoek Hospital (NKI-AVL) for dose reconstruction refined by a unique Monte Carlo-based inhomogeneity correction (patent pending), offering significant clinical advantages.
Unlike most EPID dosimetry solutions using the so called forward approach, VERIQA RT EPID 3D enables a true 3D dose verification from the acquired EPID images by accurately reconstructing the dose in the patient anatomy. This enables direct comparison with the planned patient dose and the use of clinically relevant comparison metrics such as patient dose-volume histograms (DVHs) for all treatment sites including those with significant tissue heterogeneities.
VERIQA RT EPID 3D uses the synergy of a single algorithm for pre-treatment and in vivo dosimetry.
User interaction is only needed in step 1 and 2 - all other steps are taken care of by VERIQA RT EPID 3D.

VERIQA RT EPID 3D adapts seamlessly into the modular structure of VERIQA and expands the Patient QA platform to the verification of each treatment delivery. The trend of the EPID-reconstructed patient dose over the course of treatment is comprehensively presented per treatment plan. This ensures clear overview of the entire treatment and allows easy access to further evaluation results of individual fractions.
What EPID Dosimetry Experts Say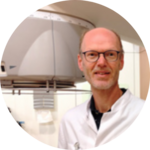 "The VERIQA module RT EPID 3D is like a Swiss army knife:
it delivers a fast patient QA solution and provides your radiotherapy treatment chain with an extra safety net."
Dr. Anton Mans, Medical physicist,
Radiation Oncology Department of The Netherlands Cancer Institute - Antoni van Leeuwenhoek Hospital (NKI-AVL), Amsterdam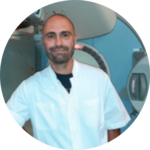 "The EPID dose back-projection algorithm of VERIQA RT EPID 3D will offer a double benefit.
It will verify treatment delivery by using in vivo EPID measurements
as well as increase efficiency in pre-treatment verification by using EPID images
acquired "in air", thus eliminating the need for phantom positioning and re-planning."
Igor Olaciregui, Software & Physics Lead,
The Netherlands Cancer Institute - Antoni van Leeuwenhoek Hospital (NKI-AVL), Amsterdam