Tomé & Ubiñas
San Juan, Puerto Rico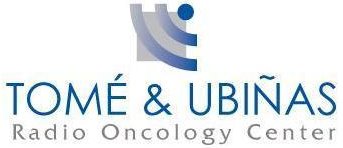 Medical Physics Department
Tomé & Ubiñas Radio Oncology Center is a free standing facility located in San Juan, Puerto Rico; a small island located in the Caribbean Sea.

The facility is housed in two separate buildings inside the main medical office compound called "Clinica Las Americas" in Hato Rey, a metropolitan area in PR capital. Three treatment rooms are available housing 2 linear accelerators for patient treatment, while the third room is under construction for the installation of a new VARIAN CLINAC 21iX with OBI and CBCT for IGRT treatments. The two working linacs are a VARIAN CLINAC 21EX with Millennium MLC and Portal Vision and a low energy SIEMENS MX 6 MV.

For treatment preparation a multi slice large bore AQSIM/CT scanner from Philips is used.

The treatment modalities offered are
3D conformal and IMRT for external beams (XIO Direct TPS from CMS)
Stereotactic Radiosurgery with BrainLab microMLC and BrainScan TPS
GYN and Mammosite High Dose Rate brachytherapy with microSelectron machine and PLATO TPS and
Low Dose Rate Prostate I-125 implant seeds with VARISEED TPS.
IGRT modality will be implemented soon after installation of the new VARIAN 21iX.
The staff consists of two radiation oncologists, one physicist, two junior physicists, one dosimetrist and radiation technologists.

The medical physics department acts as a reference site for PTW dosimetry applications; providing advice on product development and market trends, and hosting demonstrations for the latest PTW equipment.

For all kind of dosimetry measurements and quality control of the radiation beams a number of PTW products are applied (e.g 1 UNIDOS webline, 1 MP3-S with MEPHYSTO mc2, set of chambers). New PTW products like DAVID will be tested and applied for dosimetry measurements, verification of IMRT treatment techniques and quality control of the treatment machines to meet the high standard of accuracy, necessary for the multi-segmented IMRT treatments. The facility also received a 2D-ARRAY seven29 recently for IMRT and MLC QA on routine basis.
Tomé & Ubiñas Radio Oncology Center
Clinica Las Americas
San Juan, Puerto Rico
Guillermo Trujillo
Medical Physics Director
Phone: +1-787-764-5666 (Main office)