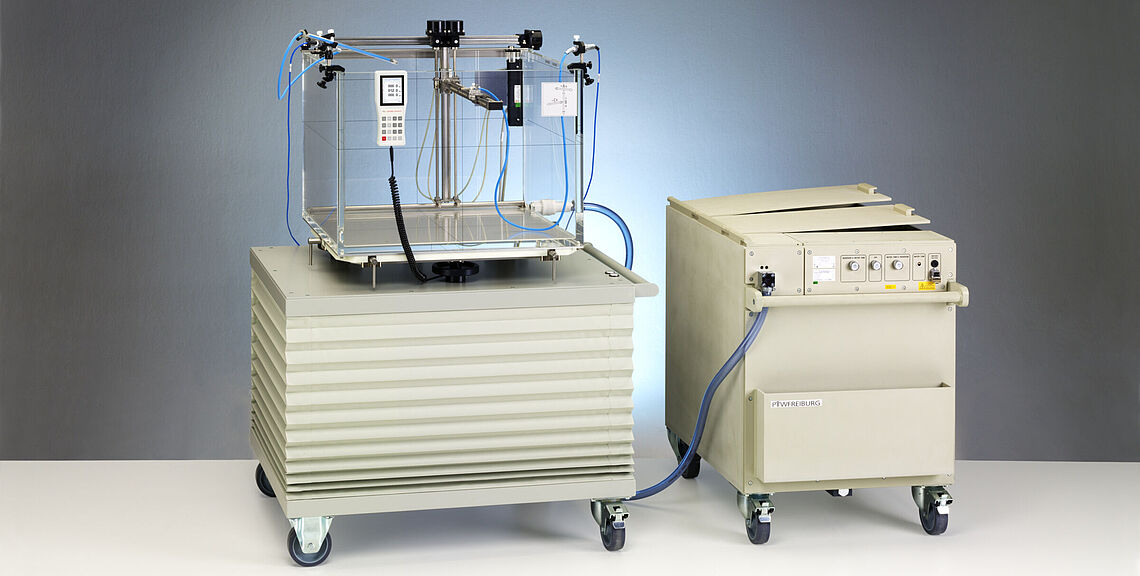 Large size motorized 3D water phantom system for dose distribution measurement of radiation therapy beams
The MP3 system is based on the large-size MP3 water tank with a scanning range of 600 x 500 x 408 mm³. As part of the MPx family the MP3 water phantom system is an all-in-one, plug-and-play LINAC QA solution for reference dose measurements in vertical, horizontal and arbitrary planes according to national or international standards such as the AAPM TG 142.
It combines outstanding precision and long-term reliability through robust and smart design and workmanship. As industry leader the MP3 can be used with a great variety of Gold standard application-specific detectors.
Key Features
Extra large tank
Separate water reservoir carriage with extra storage compartments for dosimetry accessories
Precise 3D stainless steel moving mechanism driven by three calibration-free, high-speed stepper motors
Removable control pendant with TFT display
Menu controlled interface for manual control and easy set-up
Height adjustment of the MP3 water reservoir through powerful electromechanical lifting carriage
Built-in powerful pump for fast filling, draining by gravity
Manual or PC controlled pump operation for TPR measurements
Patented TRUFIX system for quick axial and radial detector setup
Integrated MEPHYSTO mc² software for easy TPS beam data acquisition and data analysis
Customizable multiple-queue drag & drop task lists
Note
MP3 moving mechanism (
)
Note
TBA Systems: Profile Measurement at large field sizes (
)
Note
TBA Systems: How to Center a Detector in Small Fields (
)
Note
TBA Systems: How to avoid water waves (
)
Catalog
Radiation Medicine Catalog (
)