VERIQA
Your One-Stop Solution for Integrated Patient QA
One Platform. Flexible and Scalable.
Manage all patient QA tasks efficiently in one place. From visualization and evaluation to verification and reporting, everything you need is seamlessly integrated into one platform - hardware and software. With its modular, scalable design, VERIQA gives you the flexibility to combine, expand or upgrade modules as and when needed.
Built on future-proof client-server architecture, VERIQA is perfect for any work environment. Simply access its web client to browse and organize measurements, calculations and "To Do" lists or retrieve QA results.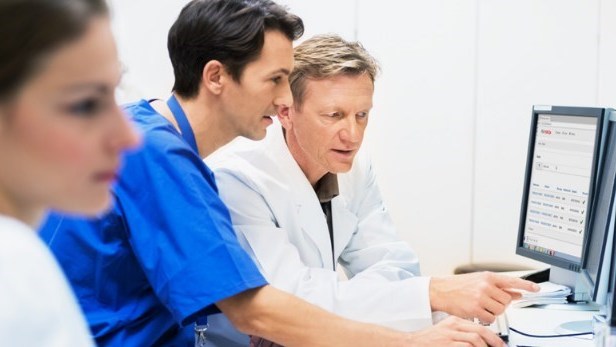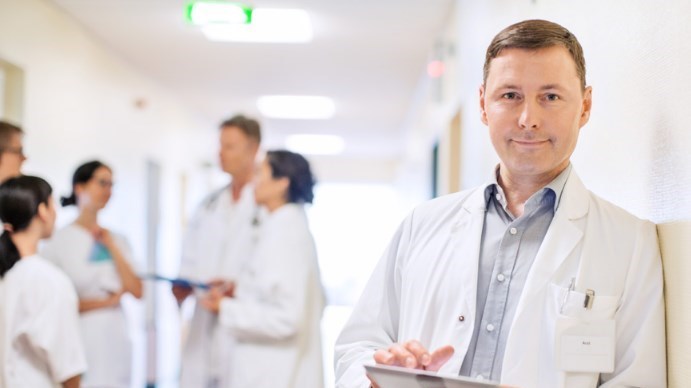 Automated Workflows. Streamlined Operations.
VERIQA takes workflow efficiency to the next level by automating repetitive tasks and manual steps in patient QA. It streamlines all operations from data collection and analysis to approval and documentation, generates reports upon task completion, sends email alerts and notifications where actions are required, and exports QA results to Track-it for comprehensive data management fully automatically.
Monte Carlo Dose Calculations: Fast and precise.
Recognized for their outstanding accuracy, Monte Carlo techniques have become the method of choice for dose calculation in radiotherapy. VERIQA calculates dose using the well-known SiMoCa Monte Carlo algorithm. It is truly independent of the LINAC and treatment planning system, thus providing you with most accurate calculation results – in a very short time and even in complex situations (e.g., small fields, inhomogeneous regions).
Advanced comparison tools, including structure-based gamma volume analysis (GVH), assist you in reliably assessing dose delivery to critical structures and organs at risk.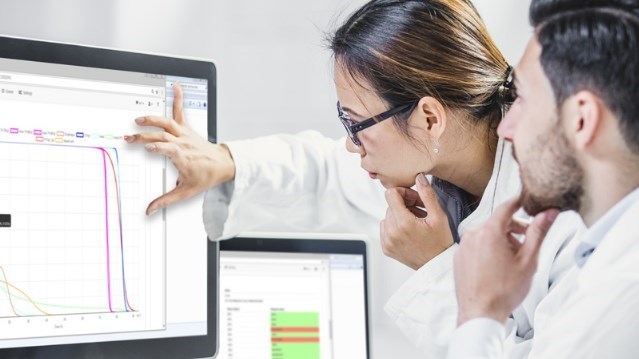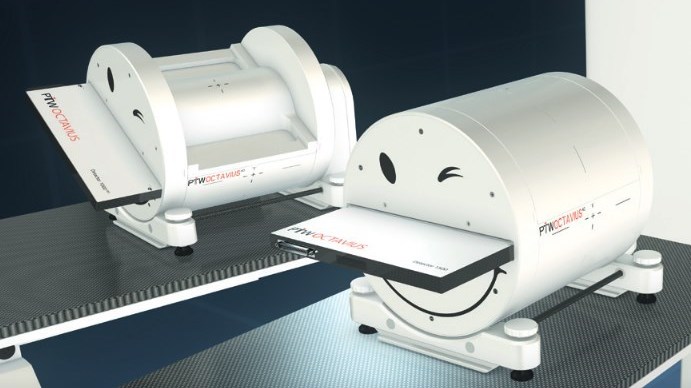 Automated Plan Verification – More than One Choice.
When it comes to verification, there is no one-method-fits-all.
VERIQA gives you the choice to select the best method for specific verification needs – from independent dose calculations to phantom-based dose measurements. Perfectly integrated with OCTAVIUS® 4D measurement equipment, it automates manual setup tasks, data acquisition and analysis, making phantom measurements safer, faster and much more efficient. VERIQA automatically analyzes the collected measurement data and presents the results on the spot. A comprehensive dashboard view provides easy access to all the latest verification results. Use the powerful visualization and comparison tools of VERIQA for more detailed analysis and evaluation.
Maximize efficiency through data integration and automation.
Combine VERIQA with Track-it for efficient case-related monitoring of your QA results. As a browser-based data management software, Track-it integrates QA data from different sources, devices and sites into a single, intuitive platform, which can be easily accessed from anywhere in your network.
Keep track of changes in your QA data over time, detect outliers more easily and initiate action when needed. When combined with Track-it, VERIQA automatically exports your patient QA results to the Track-it QA database.
No click needed.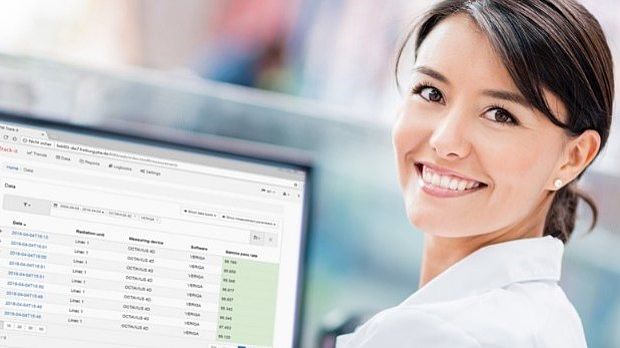 Monte Carlo-Based Plan Verification using SiMoCa Dose Engine
For accurate results in less time. Explore the workflow.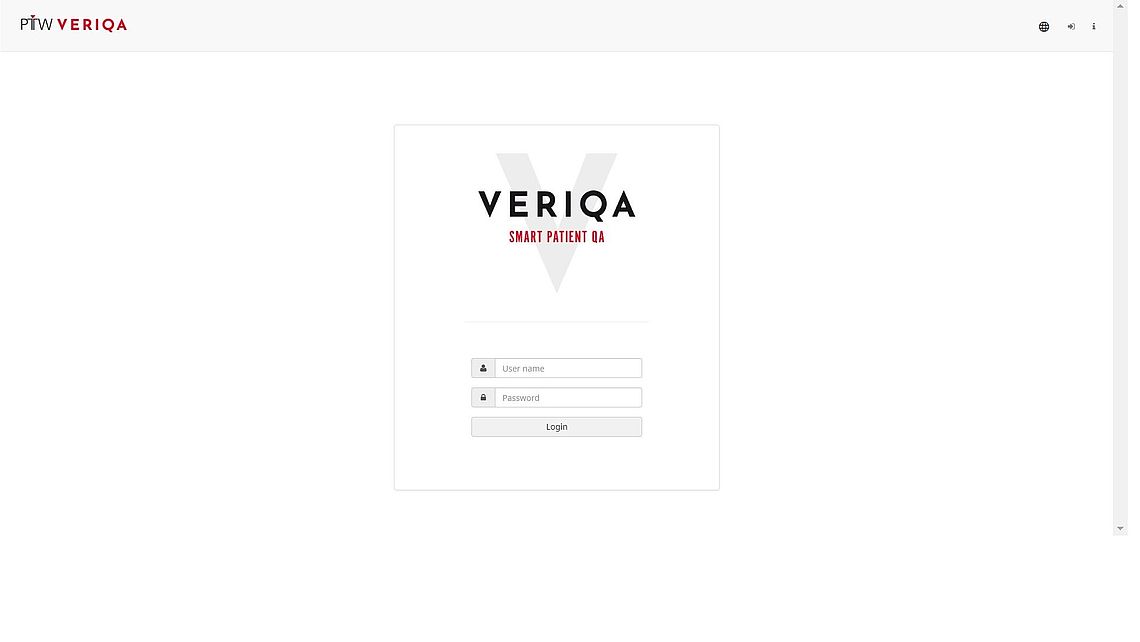 1 / 13
VERIQA Login Screen. Server-based solution. Browser-based access.
2 / 13
Homescreen with the list of patient plans that have been evaluated. Display of the evaluation result (green light).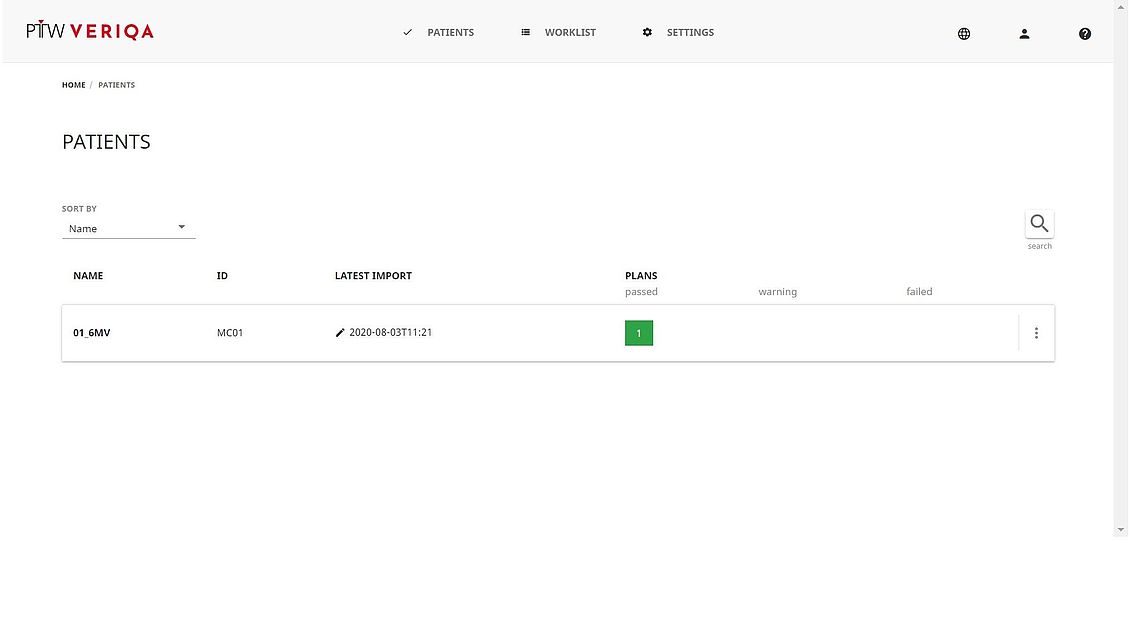 3 / 13
Patient list with an overview of the patients evaluated so far.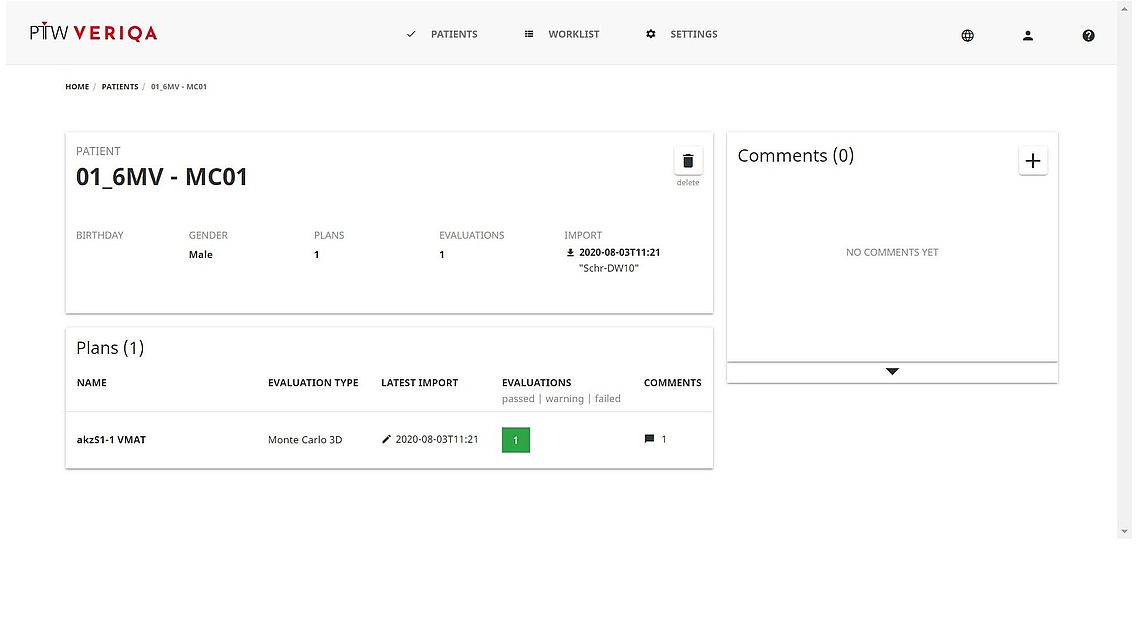 4 / 13
Overview of the evaluated plans of the patient.
5 / 13
Overview of the automatic template-based evaluation of the patient plan. Information about patient plan, evaluation template, various buttons for further processing of the evaluation. Export to VERIQA 1.0 (3D View, Compare), interface to Track-it, PDF report.
Colour display of the results of individual evaluation values. Traffic light: green=passed, yellow=warning, red=failed.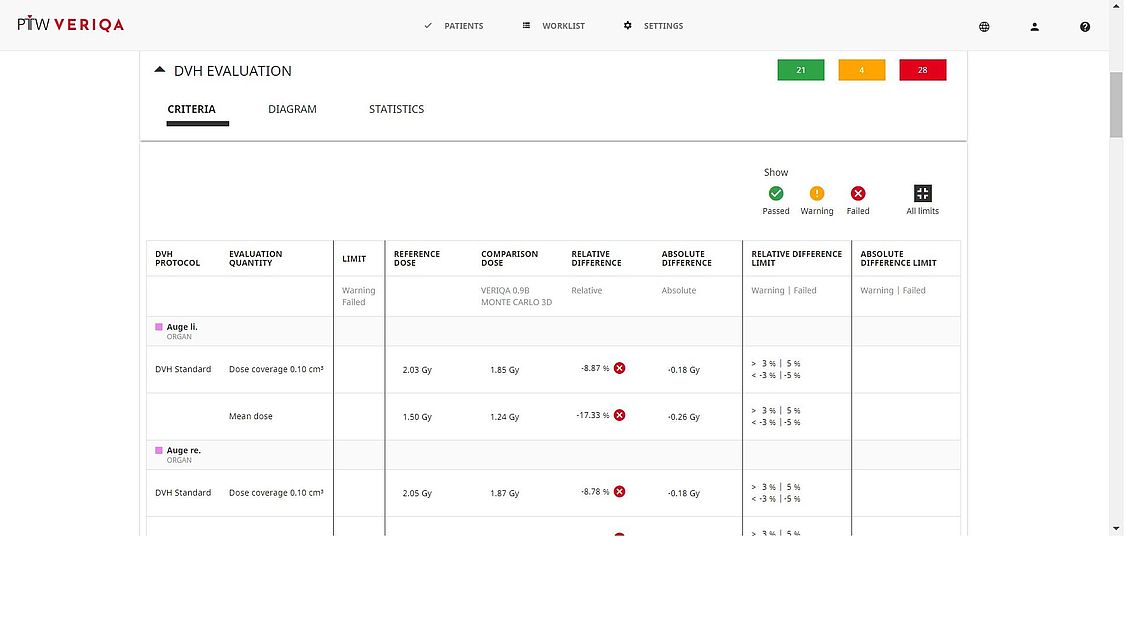 6 / 13
List of selected DVH parameters that have been evaluated.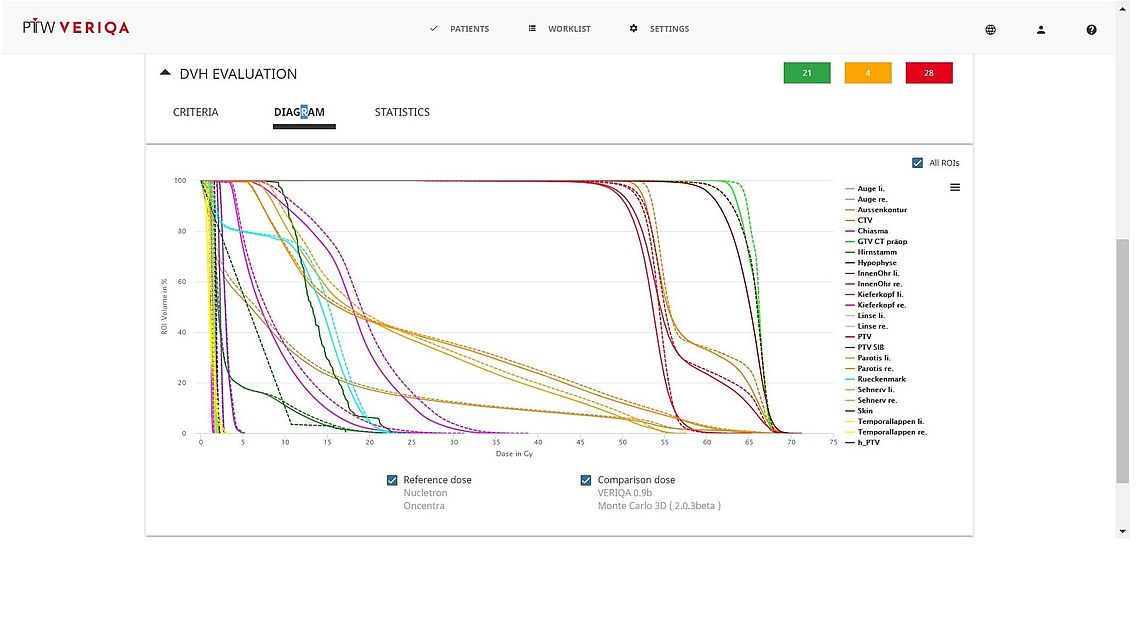 7 / 13
Graphical visualization of the DVH.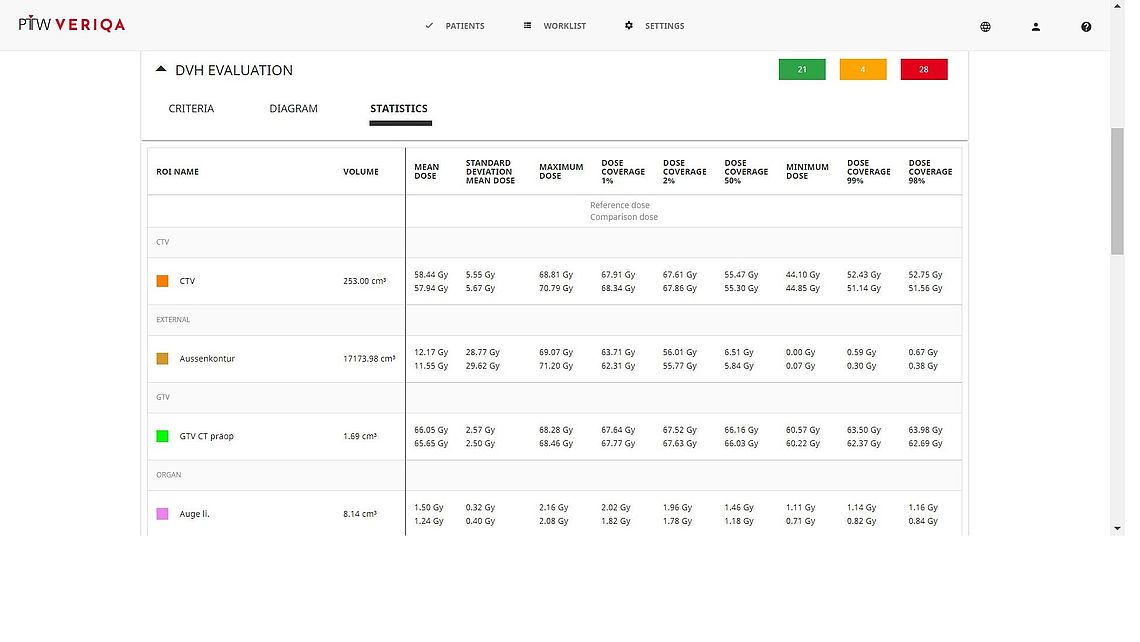 8 / 13
Statistical visualization of the DVH parameters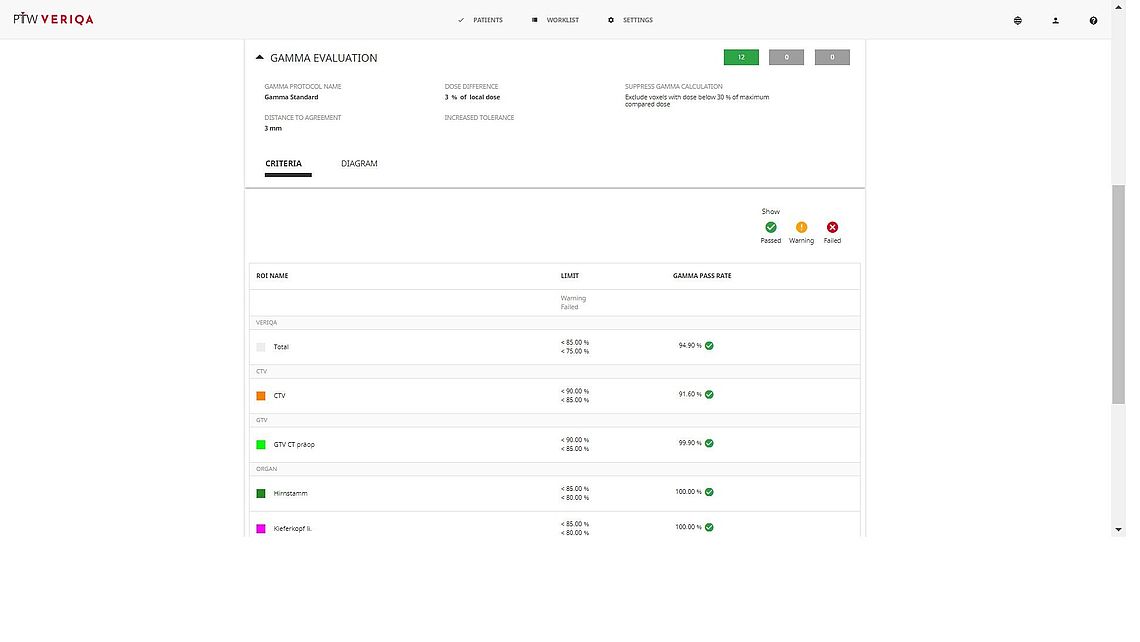 9 / 13
List of selected gamma parameters that have been evaluated.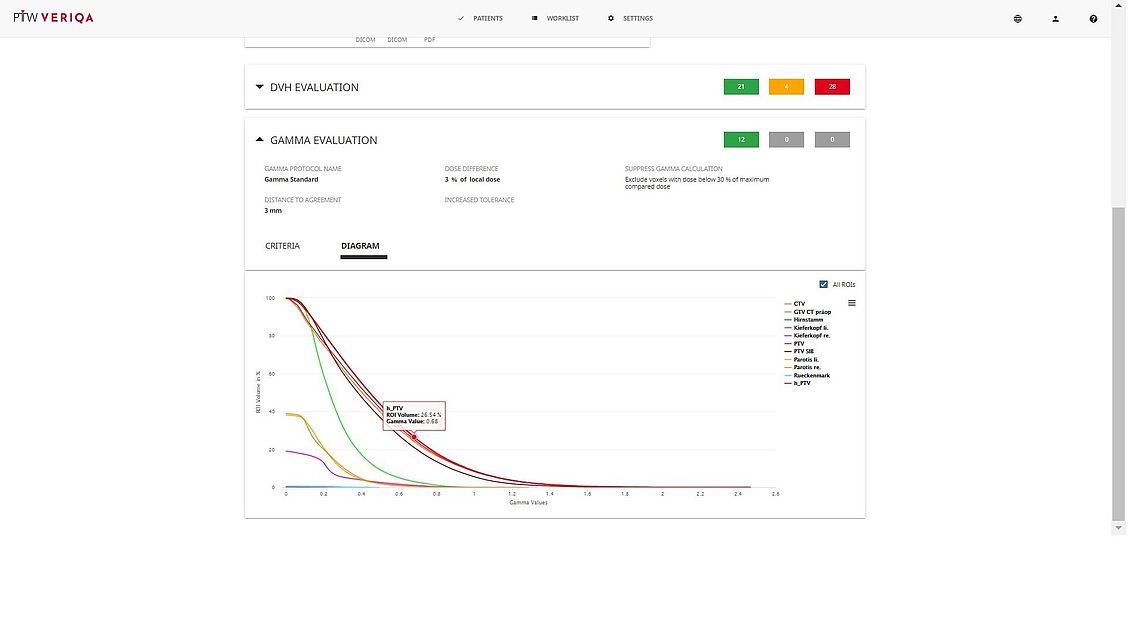 10 / 13
Graphical visualization of the gamma analysis.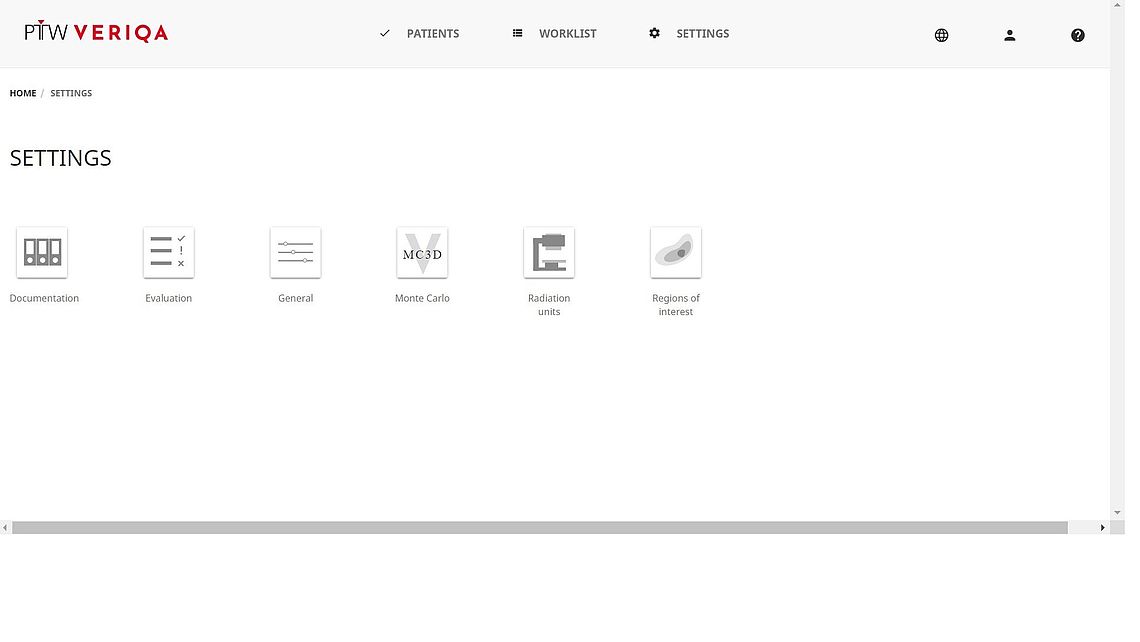 11 / 13
Settings menu. Definition of the documentation format, the templates for evaluation, general settings, Monte Carlo settings, accelerators and regions of interest.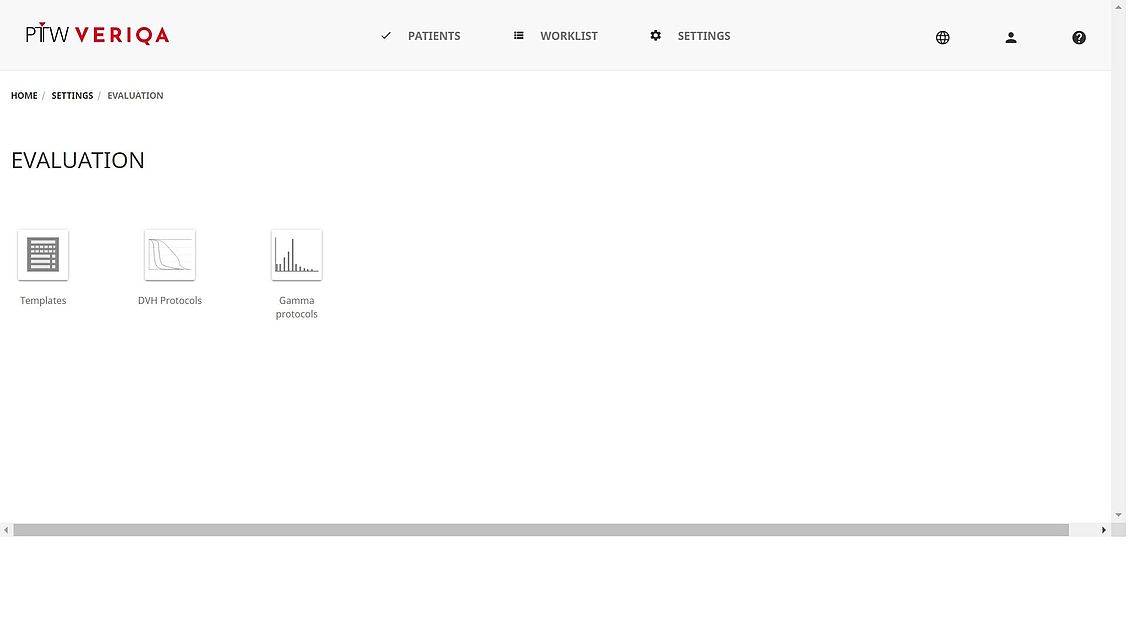 12 / 13
Setting of template, DVH and gamma protocols.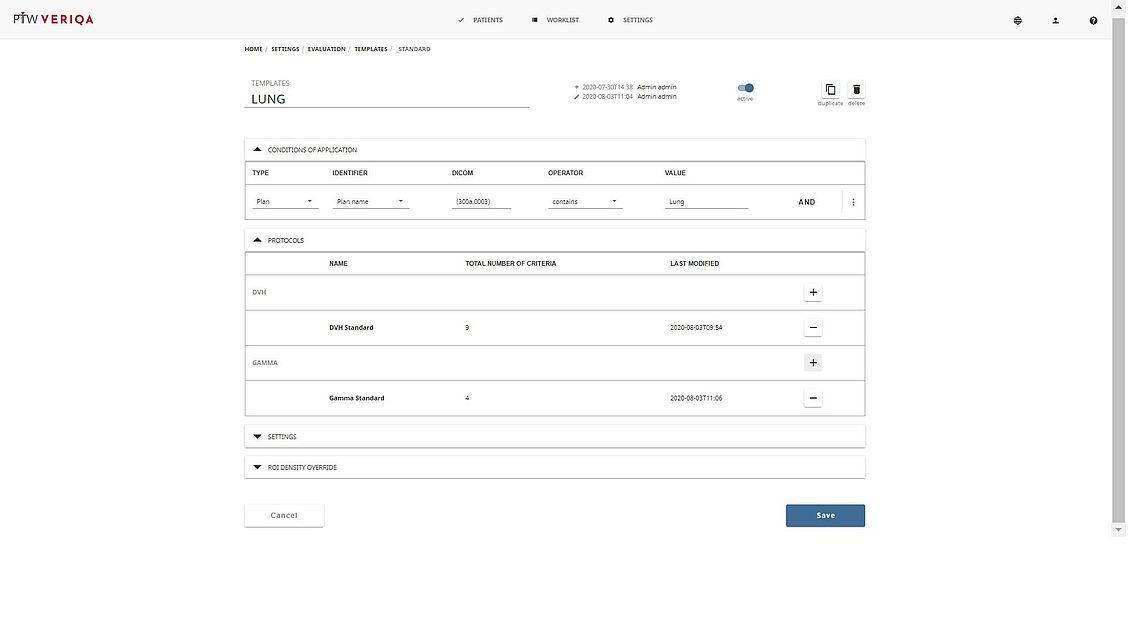 13 / 13
Customizable templates which allow specific evaluations depending on the selected condition.
Powerful Modules for Any Patient QA Task.
Integrated in One Single Platform.
Modular. Automated. Integrated.
From visualization and contouring to verification and documentation, VERIQA provides you with a single point of access for all patient QA tasks and tools. Increase your efficiency with a web-based, multi-tasking platform that supports your entire patient QA workflow.
Start with one module, scale up later. As a modular platform, VERIQA fits different needs and budgets. Select from a full range of integrated software and hardware tools to build your own solution.
Not all modules are available at this time.
Talk to our experts and find out how VERIQA helps to
improve workflow efficiency and quality in patient QA.